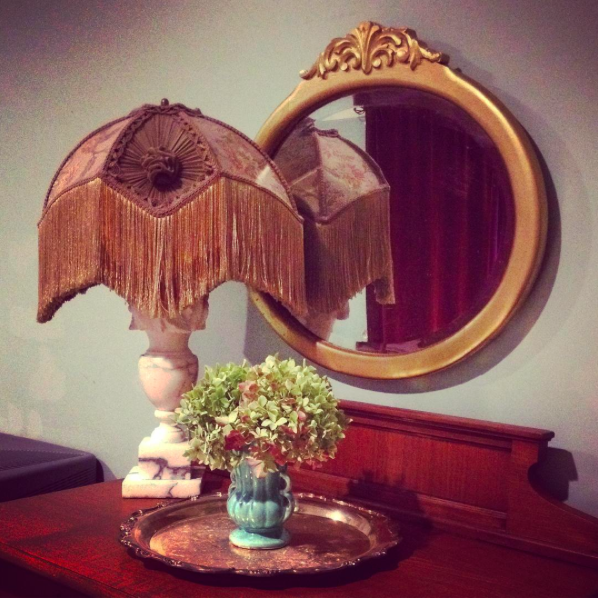 I stopped at Fred Meyer yesterday to grab a couple items, (milk, cereal and molasses) but ended up buying six dozen eggs. Why so many eggs? Because the store had a shelf of repackaged eggs priced at $1.19 apiece, which is a screaming deal these days. Four dozen were brown eggs, which usually means a schwankier brand, but really, I'll never know. . . (I have no worry about having overbought, as eggs last forever in the fridge!)
I picked up Kristen Hannah's The Nightingale at the library yesterday. I put it on hold so long ago that I don't remember who recommended it, or frankly anything at all about why I wanted to read it! Nevertheless, I'm looking forward to grabbing a throw blanket and my reading glasses for a frugal and indulgent reading session.
My husband and I are welcoming an old roommate for a visit today. I could have tarted up the spare bedroom with a few items from Target, (or even Goodwill) but instead I did a deep cleaning including the thick velvet curtains which tend to hold onto cat hair. I cut some hydrangeas from the backyard and moved in a few decor items from other areas of the house. The room now looks fresh and inviting. (I love to decorate with stuff I already own!)
I hung out with my younger sister the other afternoon. Her washing machine had broken, so she schlepped over a load of laundry to put through my machines. We enjoyed a lovely few hours together drinking tea and mending. (She brought her own mending!) Sadly I hadn't anticipated her visit and had already started chicken soup for our dinner, (she's a vegetarian) but otherwise the time together was pretty damned perfect!
I paid my son's college bill online, but I must have put the numbers in incorrectly, as the payment never went through. Luckily, I paid nine days in advance, so I was able to properly put the payment through last night. The deadline isn't until Friday, so I still have time to confirm that all is well. I do not want to be paying any unnecessary late fees! If I had procrastinated until the last minute, I would have been seriously screwed!
Now your turn. What frugal things have you been up to?
Katy Wolk-Stanley
"Use it up, wear it out, make it do or do without."
Click HERE to follow The Non-Consumer Advocate on Twitter.
Click HERE to follow The Non-Consumer Advocate on Instagram.
Click HERE to join The Non-Consumer Advocate Facebook group.
Click HERE to follow The Non-Consumer Advocate on Pinterest.