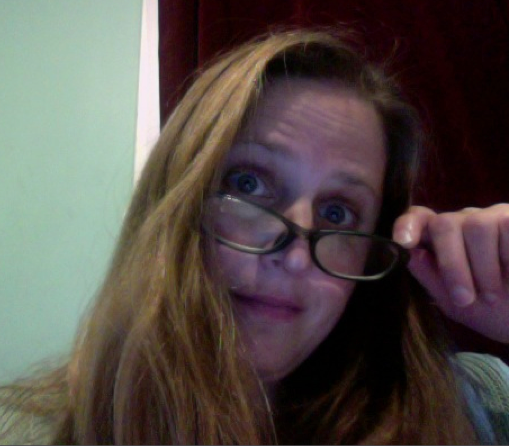 I started wearing reading glasses a few months ago. And me being me (i.e. cheap) I picked up a pair at The Dollar Tree store.
They work perfectly for my needs.
I briefly considered picking up a couple different pairs, as they were so bleeding cheap, but instead I decided to stick with the single pair and just be careful with them. I rescued a hard-shell glasses case from my older son's room, (his prescription lenses always come with a new case) and have been very deliberate about where they're kept and how they're treated.
They're still in perfect condition.
My neighbors recently hosted a lovely get together, and one of the partygoers got annoyed when her sister was rough housing and jostled her glasses. (Yes, "lovely get together and "rough housing" coexist in my world.)
"Careful with my $700 glasses" she screamed.
She then explained that her glasses had transition lenses, invisible bifocals and were featherweight. So yes, I can understand why she would want to treat them like the crown-freaking-jewels.
But the financial cost of your belongings should not guide how well you treat them. Some of my favorite household belongings were either free or damned close to it! Does that mean I should treat them poorly?
Hell, no!
William Morris' quote of "Have nothing in your house that you do not know to be useful or believe to be beautiful" comes to mind with this situation. Because there is nothing useful or beautiful of having multiple versions of a single item simply because they were cheap.
Whether your stuff cost $1, $700 or even $7000 dollars it still had to be manufactured from raw materials and will someday break beyond repair. Buying multiple versions of something just because it was cheap not only clutters your home but defeats the purpose.
Respect your belongings. All of them.
Katy Wolk-Stanley