There's not much that can put me in a guaranteed happy mood like a productive day of thrifting. Add to that, an afternoon spent with my mother and I'm in nirvana.
How happy?
As happy as my under-sink bag holder with recently added googly-eyes!
Wow, that's happy!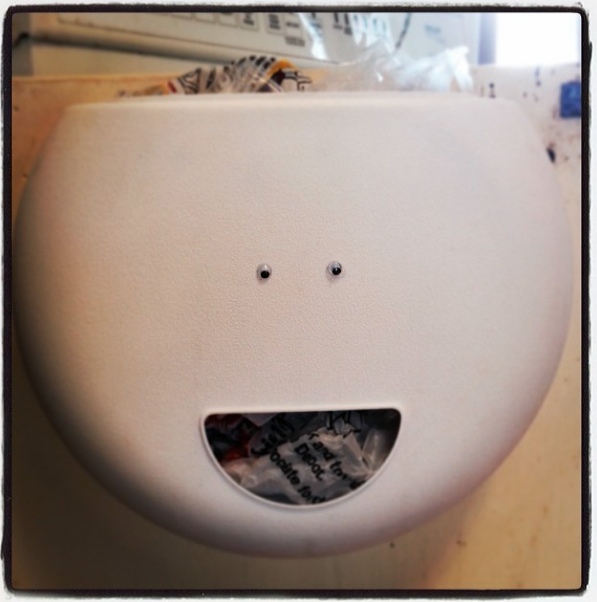 When I thrift, I keep an eye out for things my family needs, but I also scour the shops for drastically underpriced items that I can resell for the ol' college fund. I keep in mind what's on trend at the moment, like midcentury furnishings.
Check out this midcentury stereo console! Unfortunately, it was priced at $90, which is waaaaay too much for the likes of me.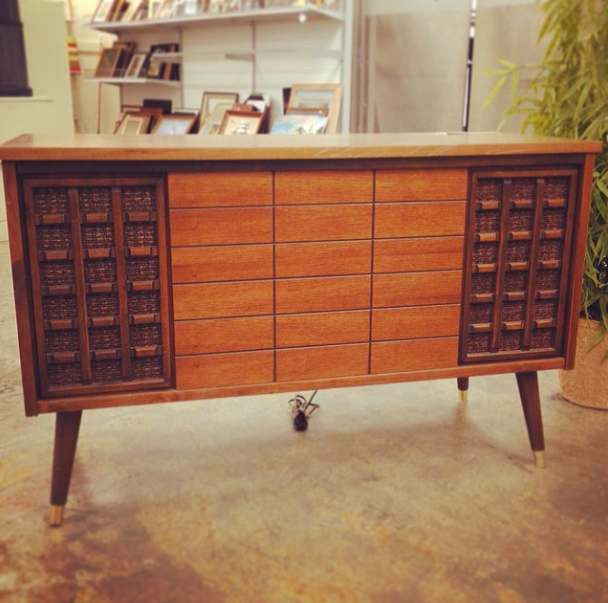 Even though it was pristine. Ooh, ahh . . . .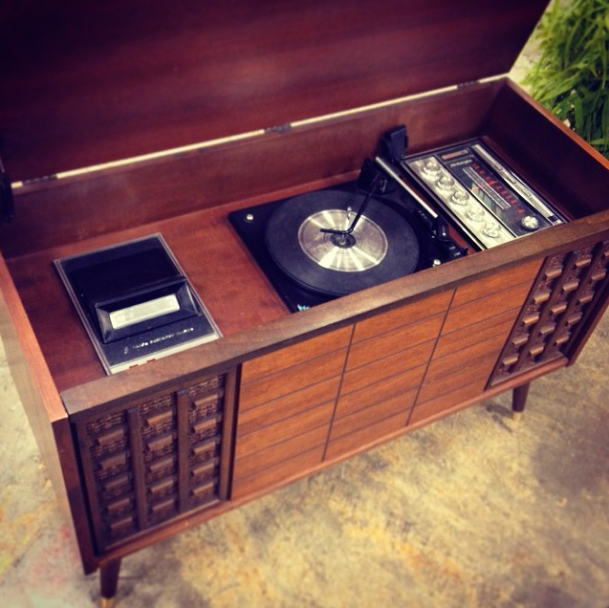 This midcentury Bassett brand dresser was priced at $65, (although everything that day was 50%-off, so it was actually $32.50!) I wavered for at least a good half an hour on this one and finally left it at the shop. Why? Because the the top surface was a laminate, and I have lost my reselling confidence over being unable to sell my drop-leaf table that I was sure would be an easy sale. (It's been on my front porch once December, and puts me in a decidedly unhappy mood.)
Update: I just now sold the midcentury table! It was only for $5 more than I paid for it, but I had given up all hope. Yay!
I've actually been keeping an eye out for this kind of wide-rather-than-tall dresser for our bedroom, and probably should have bought this as a placeholder, but I couldn't get over the laminate top. (The rest was solid wood and the drawers had lovely dovetailing, so the quality was otherwise excellent.)
My Instagram followers were in favor of the purchase.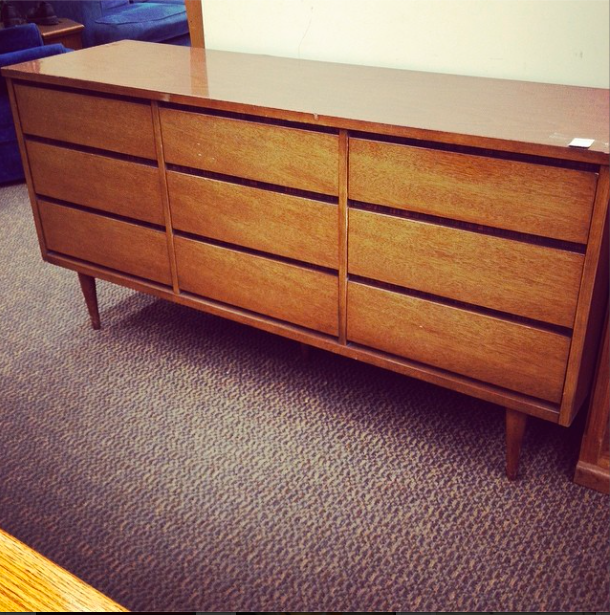 I might have loaded up the back of the minivan with the dresser if it weren't for these vintage Lane lacquer and brass nightstands. So glam, so Halston-y, almost a Tony Montana "Say hello to my little friend" vibe. And priced at $15 apiece, I was unable to resist. I did a quick internet search and saw that someone was selling this exact same set on eBay for $750! So yes, I bought them.
I now have them up on Craigslist, so we'll see what happens. (Knowing my recent luck, I may be owning these for awhile.)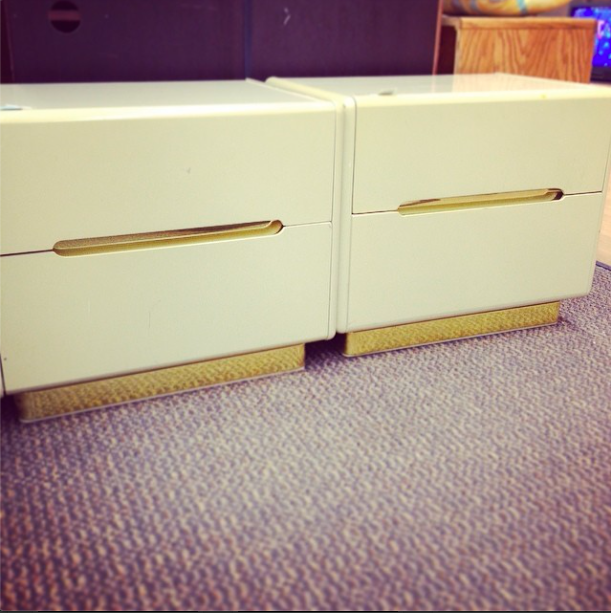 The one purchase I made this day for me was this perfect vintage velvet love seat which set me back a whopping $30! I've been keeping an eye out for years for a small couch for our downstairs bedroom/TV room. It had only been comfortably seating three people, (which was a never ending problem for a family of four.)
Here's what I love about this love seat:
The gold velvet with chocolate brown piping looks great with the rest of my velvet furnishings.
Sitting on a love seat with a teenage boy makes them accidentally snuggle with their mother.
The slim lines are both pleasing to the eye, and help the piece not take up too much space.
It was $30, people! (And my mother paid for it.)
The addition of this purchase completed the shop-until-your-minivan-is-full afternoon, and is still filling me with happiness. (And before you ask, I spent a couple of hours shampooing the love seat with my Bissell rug shampooer; and yes, I thoroughly inspected it for bedbugs.)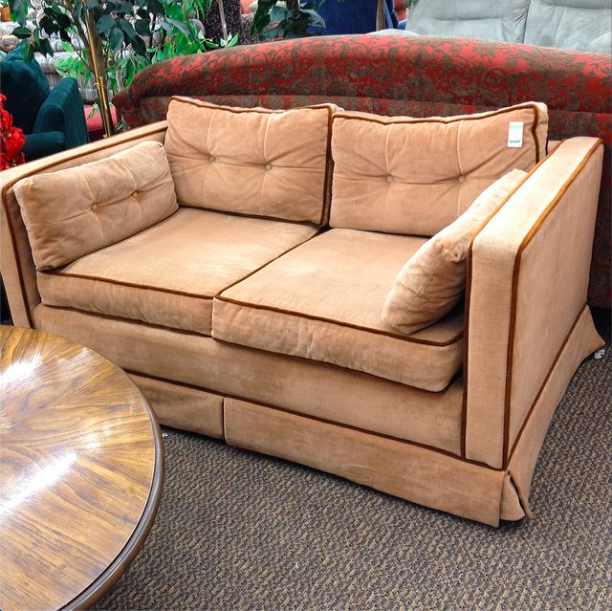 I love this love seat so much, I might even put a pair of googly-eyes on it!
Katy Wolk-Stanley