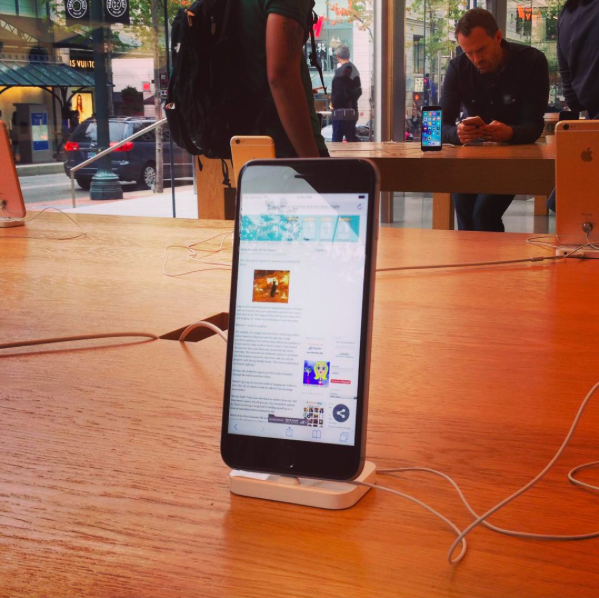 I just finished reading the World War II historical novel The Nightingale, which was one of those library books that sucks you in and spits you out an emotional wreck. I was ugly crying by the end of the book to the point that I succumbed to a splitting headache. (Totally worth it though.) We only need to look to Syria to see that war atrocities are far from historic events.
My son needed a haircut, so we caught the bus downtown for a 3 P.M. appointment. (We both enjoy free bus passes.) Unfortunately, the bus took quite awhile to come and was then slow going. We ended up being six minutes late, which meant that the stylist had already started on another customer. She didn't have another slot until 4:30. No problem though, as my son and I are perfectly capable of entertaining ourselves with downtown Portland's free offerings. I jokingly suggested the Oregon Historical Society or the library, (he would rather eat slugs) so we ended up browsing the Nike store, the Apple store and the high end Pioneer Place mall. Of course we bought nothing, although I did pull up The Non-Consumer Advocate on one of the fancy new iPhones, as well as my Today Show segment on one of the enormous desktop computers. The rampant consumerism made me do it!!!!
I had some leftover chicken noodle soup in the refrigerator that needed to get eaten up, so I went ahead and baked up two loaves of my one-hour bread. Ain't nobody complaining about another night of leftovers when it's accompanied by fresh baked bread! (I would estimate that the bread took maybe 75¢ of ingredients.)
I listed a rolling art bin on OfferUp.com as an experiment. A friend was recently telling me that she likes it better than Craigslist for ease of listing and how quickly things sell. I bought the art storage travel unit at the Goodwill in Medford, Oregon for $9.99 and have it listed for $45. (Sells new for $90 – $150.) I've had almost zero interest on Craigslist, (one potential buyer didn't like that I had a cat) so it's the perfect item for a test sale.
I didn't buy a Lear Jet.
Now your turn. What frugal things have you been up to?
Katy Wolk-Stanley
"Use it up, wear it out, make it do or do without."
Click HERE to follow The Non-Consumer Advocate on Twitter.
Click HERE to follow The Non-Consumer Advocate on Instagram.
Click HERE to join The Non-Consumer Advocate Facebook group.
Click HERE to follow The Non-Consumer Advocate on Pinterest.