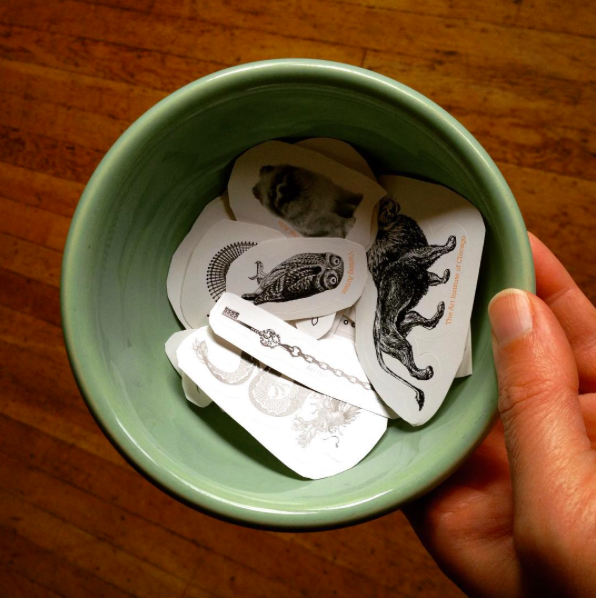 I took a double sheet of stickers from a college solicitation mailing and cut one each out individually. I then mixed them in with the candy for trick-or-treaters. I hate getting non-recyclable junk mail.
I put a couple cups of dry pinto beans into the crock pot this morning and was able to scoop them out as needed for hefty bean and cheese quesadillas throughout the day. Our day was busy with soccer games and Halloween events, so these simple yet healthy meals worked out perfectly. (Hopefully they balanced out the insane number of tiny chocolate bars that we ended up eating.)
I found an unused free-slice-of-Whole-Foods-pizza coupon in my recently gifted Chinook coupon book that was expiring today. I was able to use it to get my son a hot slice of pizza after his soccer game today. Mmm . . . free pizza!
My younger son and I completed his college application for early admission today. We even submitted it a day early, which makes me feel like the most organized mother in the world. Now . . . let's see if having two kids in college at the same time will prompt the financial aid department to throw some financial aid our way. Please?
I sold the curbside Ikea rug for a sweet thirty bucks. Which yes, goes straight into the college fund.
Now your turn. What frugal things have you been up to?
Katy Wolk-Stanley
"Use it up, wear it out, make it do or do without."
Click HERE to follow The Non-Consumer Advocate on Twitter.
Click HERE to follow The Non-Consumer Advocate on Instagram.
Click HERE to join The Non-Consumer Advocate Facebook group.
Click HERE to follow The Non-Consumer Advocate on Pinterest.