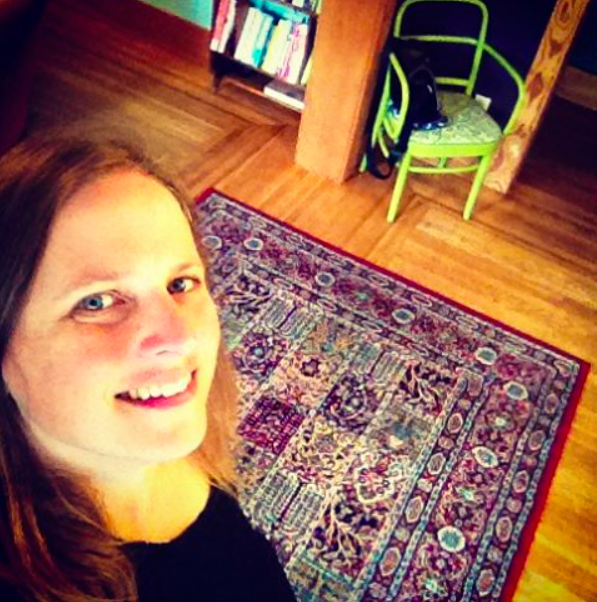 My non-consumer activities are such an automatic part of my daily life, that I sometimes forget that I'm an outlier. How am I an outlier? Because my hobbies make money, not the other way around.
I love to write and it earns enough to satisfy me. I also love to find under appreciated items, which I then fix up to sell. See? Money making activities.
And finding new ways to be frugal? Huge hobby for me!
Just yesterday I spent an enjoyable hour or so vacuuming and shampooing an Ikea rug that I'd hauled home from a neighbor who'd put it out for free. It now looks pretty damned perfect and I have one buyer who says she's coming over at five this evening to buy it. (I have two backup buyers as well, so I'm pretty confident that this flip will be successful.) And when evening hit, I earned more money cleaning one of my mother's guest cottages between tenants. I listened to free podcasts and enjoyed being in a position to help out my mom.
I have no interest in traditional hobbies such as knitting or attending professional soccer games. My thrills veer more towards the excitement of sourcing coupons for free lattés, which allow me to schedule a grownup lady playdate. (Soooo much more exciting to me than a game winning goal could ever be.) I use this example as according to my husband and son, last night's Portland Timbers game was "the most amazing sporting event ever!"
I don't judge others who get enjoyment from their pricey hobbies, but that's simply not me. One of Gretchen Rubin's secrets of Happiness is to "Be Gretchen," so for me, I choose to "Be Katy." And Katy does not spend money, Katy makes money. Because Katy sees the value in living within a deliberate budget that means that her kids have a chance for a debt-free college experience. (Don't worry, soccer holds a prominent place in that tight budget.)
This may sound joyless to you, but I get great pleasure from my hobbies. Frugality and money making is how I exercise my creative muscle, plus it benefits my family. So yeah . . . no one is complaining.
Have you found that free or money making hobbies have crept into your life? Please share your thoughts in the comments section below.
Update: I sold the rug!
Katy Wolk-Stanley
"Use it up, wear it out, make it do or do without."
Click HERE to follow The Non-Consumer Advocate on Twitter.
Click HERE to follow The Non-Consumer Advocate on Instagram.
Click HERE to join The Non-Consumer Advocate Facebook group.
Click HERE to follow The Non-Consumer Advocate on Pinterest.