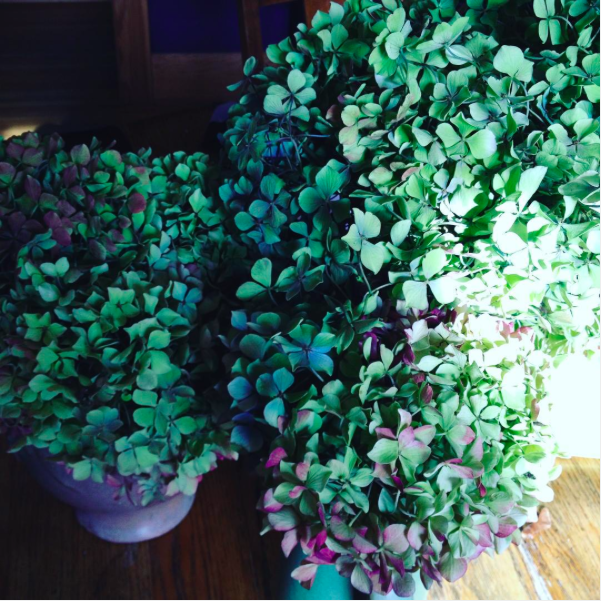 I arranged an end of year party at a nearby pizza restaurant for my son's soccer team. My son ate a single slice of pizza and I was gifted three pounds of gourmet coffee from one of the players whose father is the V.P of a Portland coffee company. Schweet! I'll likely transform one of the pounds into a Christmas gift.
Portland's weather has become very cold over the past few days, so I cut armloads of hydrangeas in the dark of night as there was a definite bite of winter in the air. (The flowers wilt and turn to slime after the first hard frost.) The flowers made it until morning, so I posted on my local Buy Nothing Group that people could come to my backyard today and cut their own bouquets.
I'm reading a copy of the novel Free Food for Millionaires that I plucked from a nearby Little Free Library. I'm absolutely loving the book and will pass it along to my step-mother when I'm finished.
Last night's dinner was an amalgam of various leftovers that included a nice black bean chili and a small pan of homemade macaroni and cheese. Gotta get the fridge cleaned out before Thanksgiving!
I participated in a consumer opinion survey and won an extra $25 for showing up more than fifteen minutes early. I was purposely prompt as I knew this was a possibility. In all, I earned an extra $125 for my sons' college fund.
Now your turn. What frugal things have you been doing?
Katy Wolk-Stanley
"Use it up, wear it out, make it do or do without."
Click HERE to follow The Non-Consumer Advocate on Twitter.
Click HERE to follow The Non-Consumer Advocate on Instagram.
Click HERE to join The Non-Consumer Advocate Facebook group.
Click HERE to follow The Non-Consumer Advocate on Pinterest.