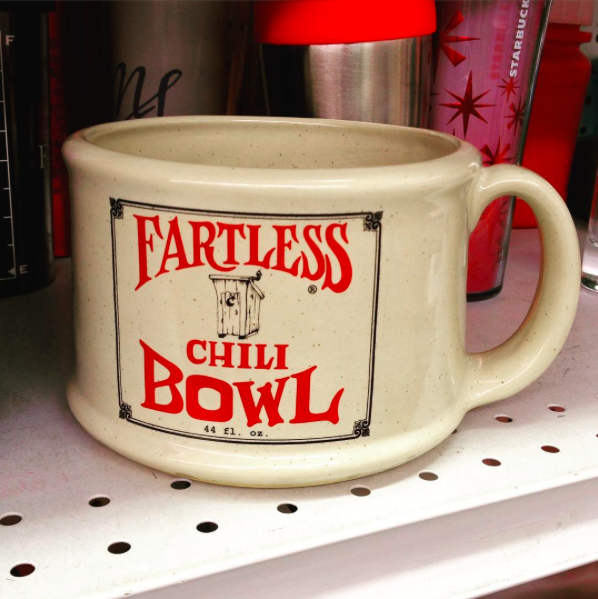 My son and I drove up top Mt. Hood for the day, and pretty much just sat inside my father's cabin and then did some extremely light hiking. It was perfect.
We stopped at the Sandy, Oregon Goodwill along the way where neither of us bought anything, although I did photograph the above "Fartless Chili Bowl." Such a classy item, how could anyone have let it go?!
My husband received a significant promotion at work, which moves us towards facing the two-kids-in-college situation that we're about to hit.
My husband cleaned out his locker at work and brought home a full handful of random change, which he added to my Found Change Challenge jar.
My son and I stopped at The Dollar Tree on our way back from the cabin for a fresh supply of glue sticks. (He's an art machine.) I wandered through the store a bit and discovered that they sell 32-ounce bags of dry pinto beans for a dollar apiece. Super cheap, so I bought two bags. Excellent for crock pot refried beans!
Now your turn. What frugal things have you been up to?
Katy Wolk-Stanley
"Use it up, wear it out, make it do or do without."