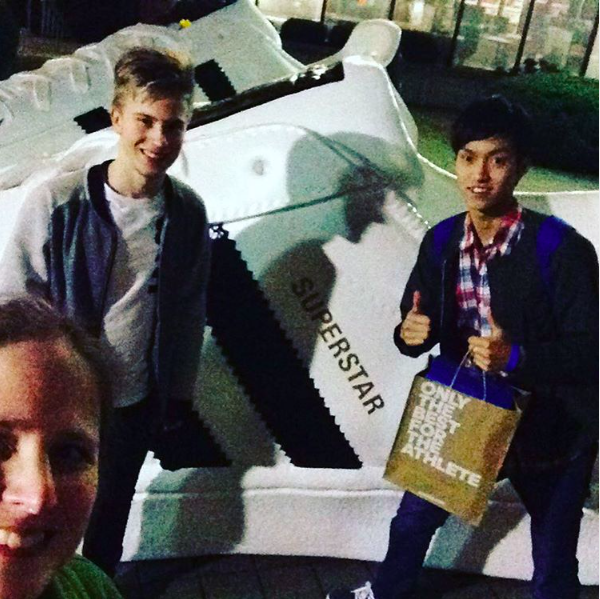 I assembled my older son's new bed for him. This includes the frame, (which we already owned) a full-size mattress and box spring that a friend was getting rid of and a brand new set of sheets that I was gifted through my local buy nothing group. (His duvet was already a full-queen size.) So yes, I was able to transition my son's twin bed to a full-size bed without spending a penny!
I stopped at Fred Meyer this morning after dropping my son at school. I noticed that a number of the 1% gallons of milk had hit their mark-down date, so I found an employee who confirmed the date and marked them down to $1.39 per gallon. I also picked up the last couple of Friday Freebie deals which were a Marie Callender chicken pot pie and a Lindt chocolate egg.
I noticed that my Japanese exchange student was scheduled to spend the day at the elementary school that's visible from my house. However, the host family paperwork instructed us to drop him at the high school across town, in order to take a bus back with his classmates. I e-mailed the exchange director and asked if instead I could simply walk him to and from the elementary school. I still had to drive the morning leg for my son, but he'll take the city bus home, which scratches an unnecessary drive from my afternoon schedule.
I plan to send Kentaro back to Japan with a few gifts for his family, but want to avoid cluttery new purchases and wasted money. I realized that we have a few new looking Portland Timbers pennants, plus I'll bake up a batch of my famous ginger snaps, which travel well. I'll also print up pictures from our time together and put them in a small photo album which we already own. (Maybe . . . we'll see if I actually get around to this.)
My husband had a pass to the Adidas employee store for yesterday which was a perfect tourist attraction for Kentaro. He bought himself a pair of high top sneakers for $45, (everything is half-price) and was able to take a photo with two of the Portland Timbers soccer players who were signing autographs. We then walked across the street and posed for pictures with the enormous Adidas shoes. Cost to us? Zero.
Now your turn. What frugal things have you been up to?
Katy Wolk-Stanley
"Use it up, wear it out, make it do or do without."
Click 
HERE
 to follow The Non-Consumer Advocate on 
Twitter
.
Click 
HERE
 to follow The Non-Consumer Advocate on 
Instagram.
Click 
HERE
 to join The Non-Consumer Advocate 
Facebook
 group.
Click 
HERE
 to follow The Non-Consumer Advocate on 
Pinterest.