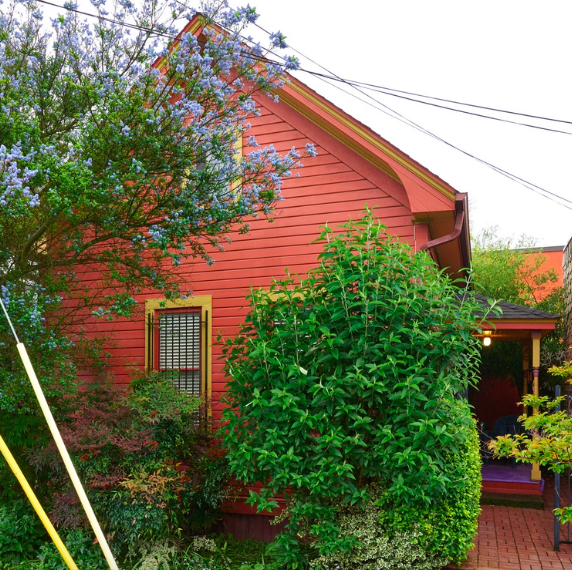 I cleaned one of my mother's guest cottages. She's put it up for sale and today is the first day she's allowing realtors and their clients to tour it. (She didn't want to disturb her tenants.) We gave it a very thorough cleaning to show off the natural adorableness of the house. (I even dusted the iron gate and cleaned the cobwebs from the porch ceiling!) I brought home a single craft beer and a head of lettuce.
I returned a bag of disgusting black bean snacks to Trader Joe's, as they have a money back guarantee. Seriously, so foul! I only bought the items on my list, (chips, cereal and toilet paper) which I think deserves a medal. I swear that entire store is designed to fill your cart with nothing but impulse purchases! Brie! Crunchy snacks! Wine! Cookies! Cookies! Cookies!
I made a large batch of pico de gallo salsa using the leftover onions and tomatoes that my husband brought home from work. I already had jalapeños in the freezer, so no money left my wallet. Well . . . except for the chips that suddenly became a need!
I finished reading a library book, I listed an unused welcome mat on my Buy Nothing Group, I hung laundry to dry on an indoor rack, I updated my budget and I deposited $6.65 in leftover nickels from an arcade trip into our savings account.
I didn't buy a Lear Jet.
Now your turn. What frugal things have you been up to?
Katy Wolk-Stanley