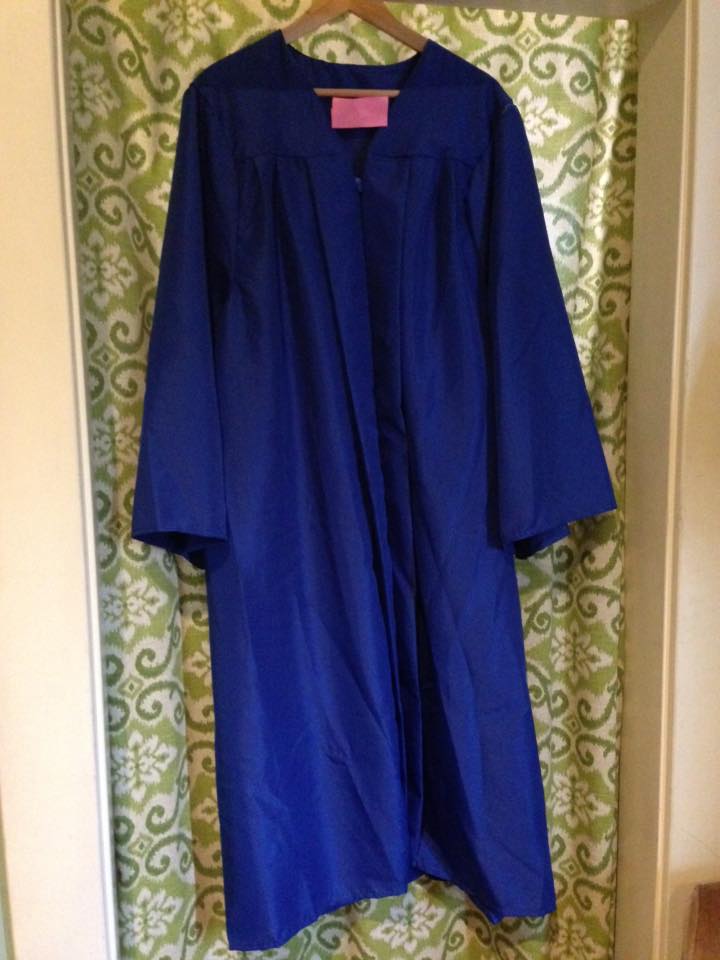 My son picked up his loaner cap and gown from the counseling office at his high school. I was telling a co-worker about this savings/zero waste hack, and was asked how much it would have cost to have simply bought the cap and gown. I was unsure, since I never even considered buying one, so I asked a different co-worker how much she'd just paid for her son's. Her answer was $200, as she opted for the package which included graduation announcements and a commemorative T-shirt. This reminded me to put a request on my son's school's Facebook page asking parents to donate their caps and gown back to the school for future graduates.
I agreed to work 4th of July as a favor for a friend, which will give me three 12-hour hospital shifts in a row. I normally only work two shifts per week, so this is a huge aberration for me. However, it'll be nice to get the enormous paycheck when it comes time to start writing double college tuition checks this fall. (Plus, my friend was desperate for someone to cover her shift which was in the middle of otherwise approved vacation days.)
I stopped at The Grocery Outlet last night, as I was in the neighborhood after dropping my son at indoor soccer. I was in a weirdly pissed off mood and ended up buying a lot of junk. However, the store's so cheap that the financial aftermath was minimal. Needless to say, my husband was baffled by my purchases and my son was over the moon.
I got rid of an unused welcome mat through my local Buy Nothing Group.
I didn't buy a Lear Jet.
Now your turn. What frugal things have you been up to?
Katy Wolk-Stanley
"Use it up, wear it out, make it do or do without."
Click HERE to follow The Non-Consumer Advocate on Twitter.
Click HERE to follow The Non-Consumer Advocate on Instagram.
Click HERE to join The Non-Consumer Advocate Facebook group.
Click HERE to follow The Non-Consumer Advocate on Pinterest.