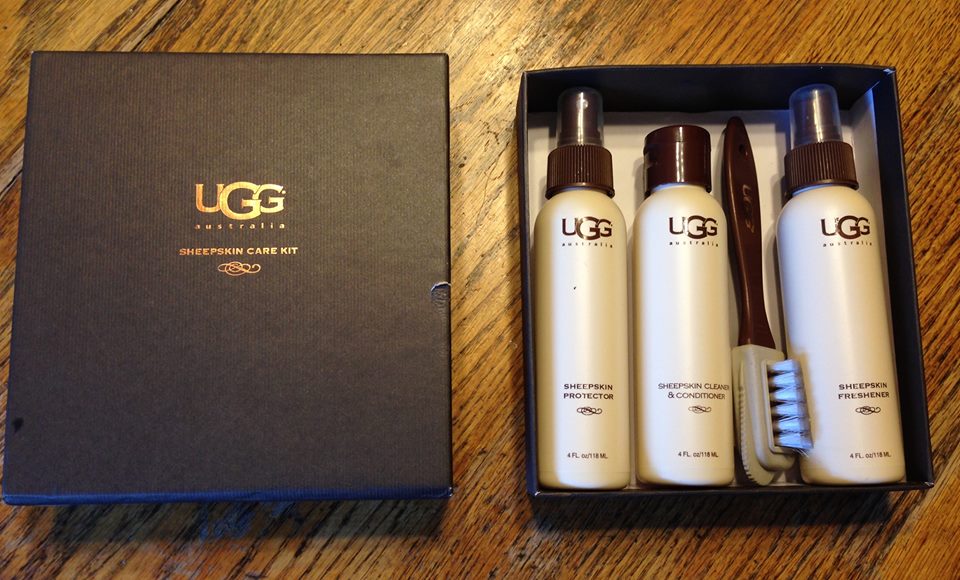 I succumbed to an impulse purchase of cherries at the grocery store, as the bags were marked at $3.99. However, the price seemed too good to be true, so I kept an eye on the register. I about had a heart attack when the cherries rang up at over $9, so I quickly asked the clerk to reverse the charge. I was kind of bummed that I wouldn't be enjoying a bowl of cherries that evening, until I remembered that our raspberries are currently ripe.
Our dinner last night was leftovers from dinner out with my mother and step father the night before. There wasn't quite enough for an entire meal, but each of us scrounged the fridge and were able locate enough to eat.
I earned enough Swagbucks to buy a $25 PayPal gift card.  My goal is to earn $75/month, (which I haven't been reaching lately) so I'm reminding myself to click around whenever I'm mindlessly watching TV.
I brought home a brand new Ugg sheepskin care kit from one of my mother's guest cottages that someone left behind. These sell new for $30, so I listed it on Craigslist for $10. (We tried to track down the owner, but were unsuccessful.)
I got pulled over by the police a few weeks ago for driving with expired license plates. (Oops . . . ) However, the officer told me that he'd forgive the ticket if I registered the car within 30 days and contacted him. I'd been having a hard time getting through to the police station until today and was finally able to speak over the phone with the officer. I still need to jump through a few more hoops, but it'll be worth it.
Now your turn. What frugal things have you been up to?
Katy Wolk-Stanley