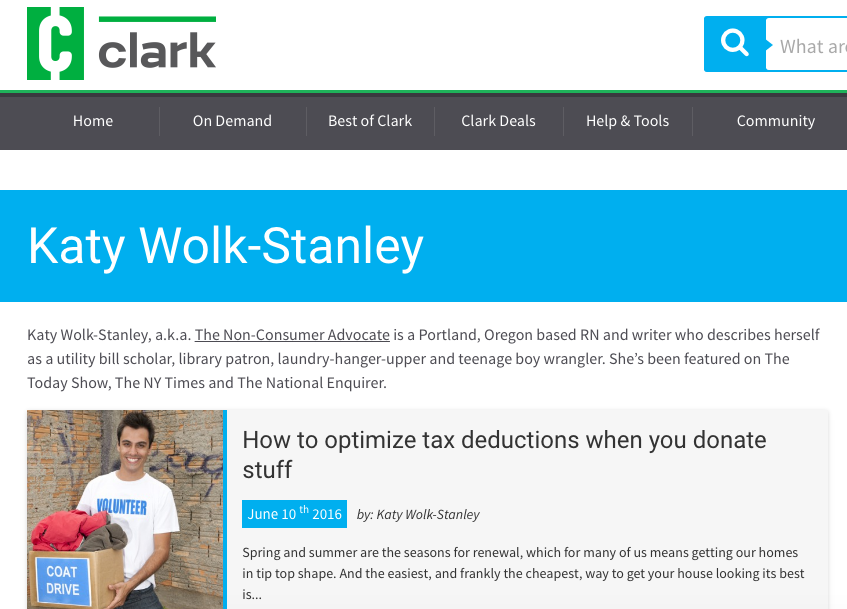 It's time for another Link-O-Rama Mama, where I lazily link to other people's well written and thoroughly researched articles.
What if You Didn't Buy New Things?
I recently gave a talk about non-consumerism to a local minimalism group, and although it was well attended, it was only an option for those annoyingly hipster enough lucky enough to live in Portland, Oregon. Luckily, the group organizer blogs under the name My Best Year and wrote up a synopsis of my speech.
Click HERE to read it!
No Spend Summer
If you're looking for ideas and inspiration about living a frugal life, you might want to check out Carrie Willard's blog post about how she's planning a "no spend summer" with her family. You can even read a blog post about what she's done to far to ready for her  goal.
Click HERE to read it!
More Clark Howard Articles
I've been continuing to write short articles for the ClarkHoward.com website, with a personal goal of two per week. However, they tend to publish in clumps, with three popping up just the other day.
How to optimize tax deductions when you donate stuff
How to squeeze every single last drop from household products
Just say "no" to these 5 kitchen unitaskers
Or if you're simply interested in reading my 15 most recent articles, click here for my Clark Howard author page.
Katy Wolk-Stanley