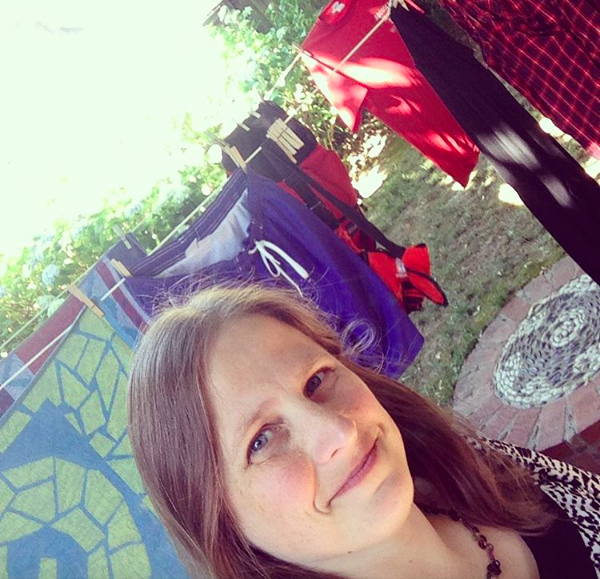 I had to go to downtown Portland twice yesterday, and took the bus both times. I get a free public transportation pass from my employer, so I saved on gasoline, parking fees and hassle.
I took my younger son to a special event at the Portland Timbers (soccer) stadium yesterday that included activities, player autographs and free food. Normally my husband would go, but he had to work. We enjoyed a free meal, and for a significant period of time my son held the "speed kick" record for kicking a soccer ball into the goal. I had two vouchers for free craft beer, but I gave those to a friend as I'm not much of a drinker.
I cleaned one of my mother's guest cottages last night, and although the tenant didn't leave any fun food behind, I did find a quarter behind the couch. This house is in the process of being sold, so I likely only have a few more cleanings to go. I've enjoyed the extra income, but will not miss adding "clean someone else's bathroom" to my to-do lists.
I finally set up a squirrel-proof clothesline and air dried a load of laundry yesterday. I'd been thinking I needed to pick up some plastic clothesline, but my local hardware store has pain-in-the-tuchus parking, so I ended up buying it at a different hardware store without parking issues. Of course, this prompted a #clotheslineselfie!
I didn't buy a Lear Jet.
Now your turn. What frugal things have you been up to?
Katy Wolk-Stanley