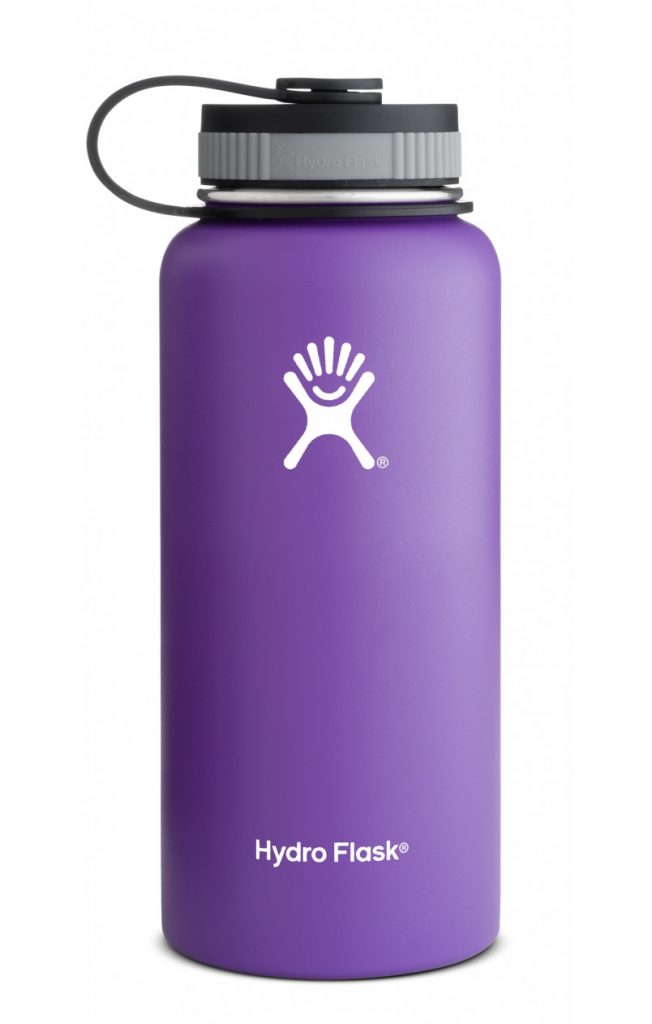 When people refer to those dreaded Joneses we're all supposedly keeping up with, it's usually with an eye to vehicles, vacations and clothing. But really, it goes much further. Ask a hundred Portlanders whether they consider themselves to be trend driven with their purchases, and I doubt that many would answer in the affirmative. But there's a certain sameness of luxury products that falls under the radar.
This example? Water bottles.
Yes, water bottles. When I started writing this blog, Portlanders were mad for their cute aluminum Sigg bottles. (I even wrote a blog post about it!) I was shocked by their $21.99 price tag, as you could buy an admittedly mundane version for $5 or less. However, trends change, and not just in the fashion world, but apparently in the water bottle world as well. Because no one carries a Sigg bottle anymore, because it's now all about the Hydro Flask. And that $21.99 price tag? That's nothing compared to the $30 to $90 that you can easily fork over for just one of these luxury insulated stainless steel bottles.
Yes, yes, yes. They keep hot liquids hot and cold liquids cold, so they've earned their respect. But I have to ask how did we got to the point where the perfectly chilled beverage became important as a fashion statement? Type #Hydroflask into Instagram, and you'll be rewarded with over 54,000 results of beautiful people posing with their beautiful water bottles. Because when you take a selfie with a product, it becomes a statement purchase.
Whether you're parking a BMW in the driveway or taking the perfect selfie with your $80 water bottle, you're choosing to define yourself by your purchases. Maybe that definition is simply that you value the perfectly chilled ice water or piping hot coffee, but there's no denying that they are this season's it purchase for the effortlessly cool Portlander. An expensive purchase.
Of course, I define myself by my purchases as well. Just this morning I bought some hopefully squirrel-proof clothesline, and posted that photo to Instagram. And earlier, I parked myself in a locally owned coffee shop to kill a few hours while my son attended a meeting across town. A deliberate choice to spend my dollars within my own community instead of a national chain.
No one is truly immune to the effect that other's people's purchases have on us or we'd all be wearing home spun clothing and squirrel skin sandals. (Can you tell that I'm currently pissed at my neighborhood squirrels?) And truly, there's no real harm in buying something that's on trend as long as it fits within your budget.
I ask that you make your purchases with a critical eye and self awareness of whether you're just keeping up with The Joneses.
EDIT: I completed my squirrel shoes. Thank you to everyone who wanted an update.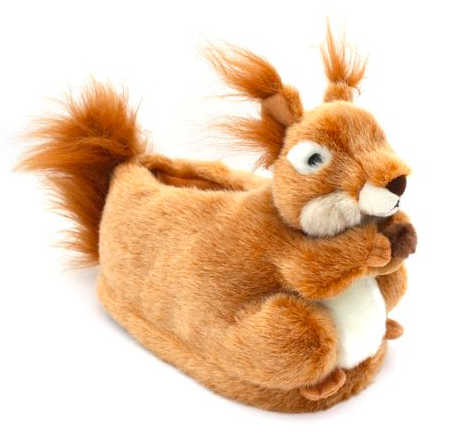 Katy Wolk-Stanley