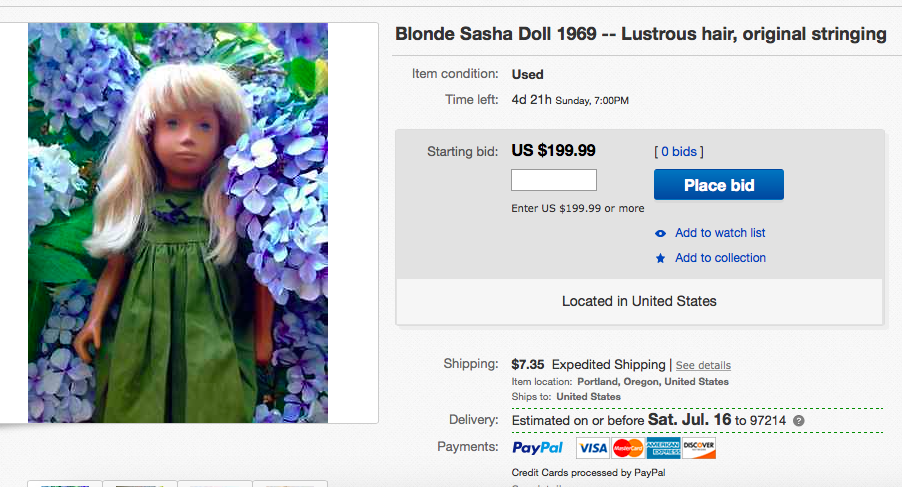 I worked the last two days, plus work tomorrow at the hospital. I've brought my own lunches, and enjoyed the free free coffee and tea. Monday was time-and-a-half, (yeah, baby!) which will inflate my next paycheck to something special. July is a three paycheck month, so I'm hoping to sock away as much money as possible towards September's double college tuition payments. My sister will be visiting Portland during the second half of August, and I plan to take that time off from RN work.
My Sasha doll eBay listing went live. No bids yet, but lots of views, so I'm crossing my fingers. I also have a woman who has been e-mailing about my antique oak pedestal table. I submitted another Clark Howard article, plus have another one in the works.
My husband seems to be doing better about making dinner from scratch on days that I work.
I took care of my mother's guest cottages whiles she was out of town. One tenant needed a vacuum cleaner. Instead of buying her one, I brought her mine to use until my mother can set her up with one from her basement.
I didn't buy a Lear Jet.
Now your turn. What frugal things have you been up to?
Katy Wolk-Stanley