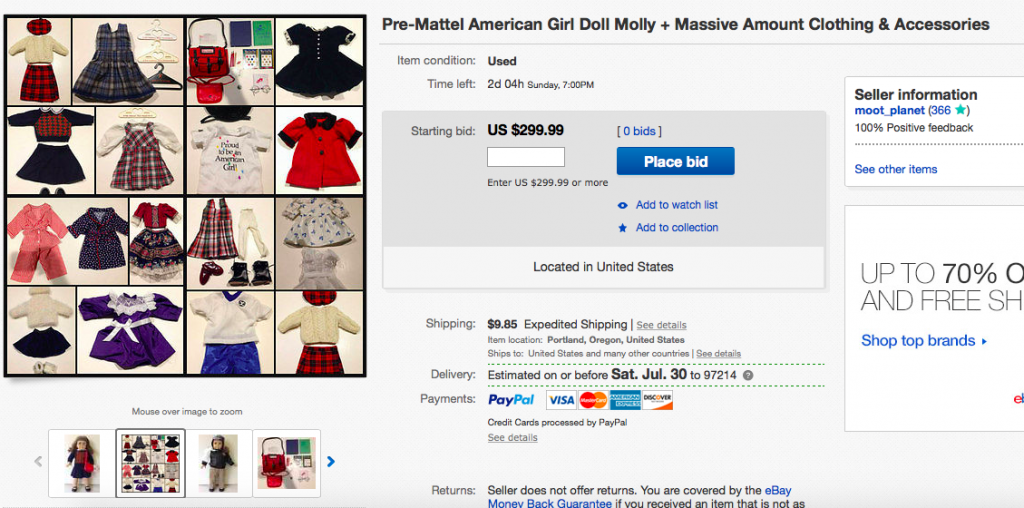 I worked Wednesday and Thursday and brought leftovers on both days. I drank the free crappy coffee, as well as the free lovely tea.
I checked to see how many hours I'd worked in 2016 to ensure that I'm on track to work at least 800 hours over the course of the year. (I'll get a $1.25 per hour bonus in January for every hour worked in 2016, but only if I work more than 800 hours.) I'd worked 482, so I should be fine, although I'll look again towards the end of the year to see if I need to pick up a few extra hospital shifts.
I ignored yet another e-mail from my son's University making sure that we apply for student loans. Not going to take out any students loans! Instead I'm working, selling, writing, scrimping and saving. (Needless to say, my sons are working as well.)
I refreshed a couple of Craigslist listings, edited my eBay American Girl doll listing, submitted another Clark Howard piece and appreciated that the rain watered all my outdoor plants.
I didn't buy a Lear Jet.
Now your turn. What frugal things have you been up to?
Katy Wolk-Stanley