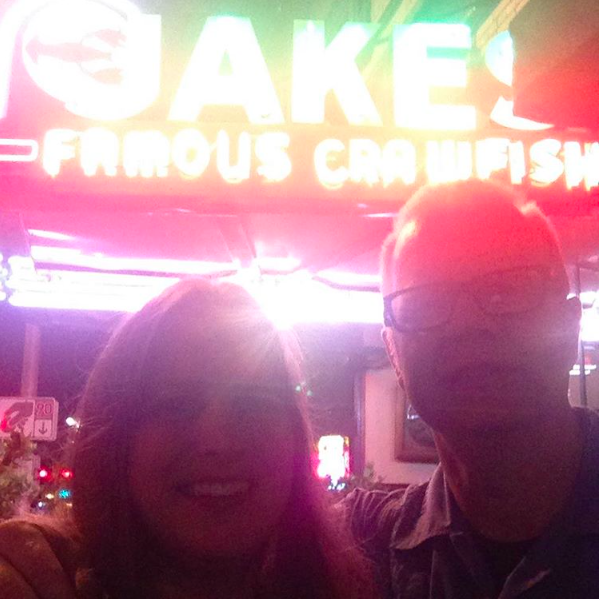 My husband taught a CPR class on Saturday and brought home two pourable boxes of Starbucks coffee. I stuck them in the fridge and we've been enjoying them for iced coffee ever since.
Yesterday was our anniversary, so my husband and I dressed up just a tiny bit and drove downtown to enjoy the bar menu at Jake's Famous Crawfish. The bill came to $33, which included drinks, entrees, an appetizer and a tip. Not too shabby! To truly appreciate what a bargain this was, you should check out the prices on their normal menu!
I took my still sick son to the doctor yesterday, but realized halfway home that she'd forgotten to give him the medical note that he needed for work. Instead of driving back, my husband and I walked to the office to pick up the note and enjoy the nice cool weather. We'd planned on doing some kind of activity during the day, so this had to suffice. Luckily, the walk which included stops at the library and the pharmacy was perfectly enjoyable.
My son requested my white bean rosemary soup, so I put some Dollar Tree navy beans into the crock pot for tonight's dinner. This soup is so delicious and costs less than two bucks for a huge amount!
I didn't buy a Lear Jet.
Now your turn. What frugal things have you been up to?
Katy Wolk-Stanley