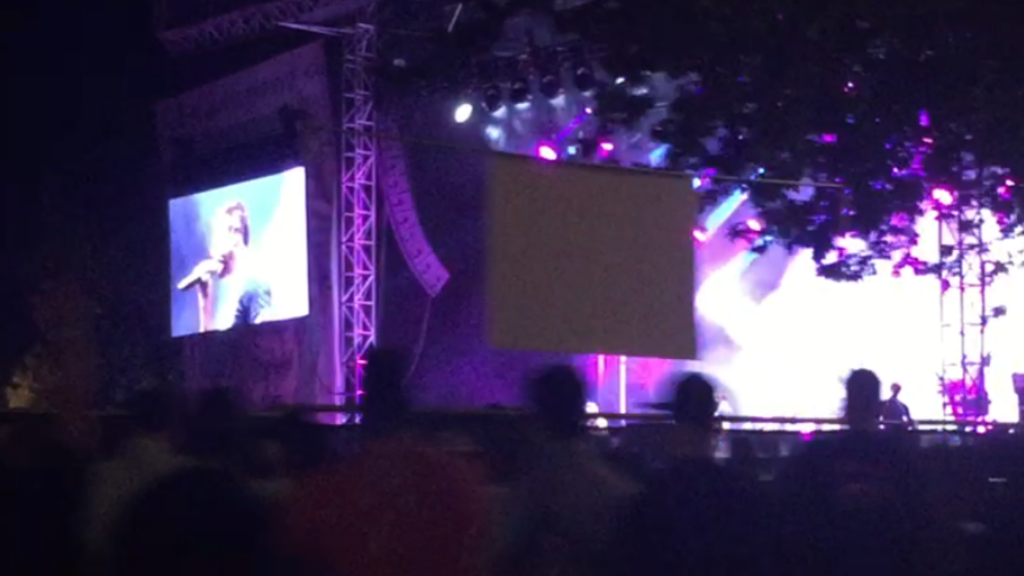 Okay, this is likely the MOST FRUGAL THING I'VE EVER DONE, so wait for it . . . My sister and I found out that Duran Duran was playing an outdoor concert on the Portland waterfront last night. I drove us down to the area, where we circled the area over and over (and over) again with the windows down. We sang along, we danced in our seats and I worked very hard to not hit any drunk pedestrians. (Of which there were many!) They played Rio, The Reflex, Girls on Film, as well as many other songs, and I got to hear Simon LeBon say "My name is Bon, Simon LeBon." Sigh . . .
I took my son to a University of Oregon incoming student event, which included tons of free yummy food. Unlike the other parents, I enjoyed a full free meal that included delicious marinated veggies, gourmet cheeses, meats and tropical fruits. I then used my free work perk bus pass to take myself home while my son met up with his cousin to hunt for Pokémon.
I brought home two desk lamps from last week's garage sale leftovers excursion. Unfortunately, they both needed new specialty light bulbs. I went ahead and put them on my curb with signs about how they require new bulbs. It wasn't worth it for me to buy the bulbs, but it might be for someone else.
I listed some garbage picked baby shower invitations on eBay, I took notes for a Clark Howard piece, I worked one day, I confirmed that I'm track to work 800 hours this year, which will qualify me for a $1.25 per hour bonus for all of 2016, I updated my online budget and I relisted all my Craigslist listings,
I didn't buy a Lear Jet.
Now your turn. What frugal things have you been up to?
Katy Wolk-Stanley