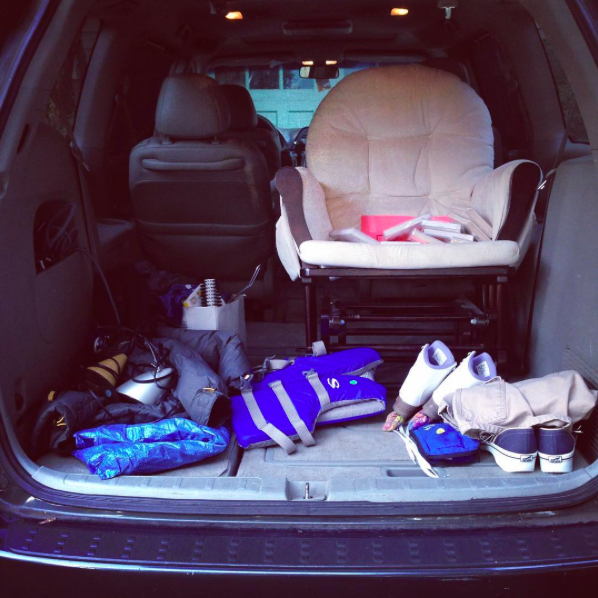 Yesterday my sister and I drove around a wealthy area that had just completed a neighborhood garage sale day. The "free piles" were abundant and we were not shy about doing a little "shopping."
We brought home:
A new looking Lululemon hoodie for my niece.
A $300 dress for my niece.
A gliding rocker that needed a quick scrub down.
A Gap winter coat that included two quarters and a Burt's Bees lip balm. (Kept the money, tossed the lip balm.)
A child's life vest.
Two desk lamps.
A brand new pair of Danskos.
A spatula.
A blue vintage Ball jar.
A new looking pair of girl's ice skates.
A lot of miscellaneous clothing.
A wooden toy.
A Cynthia Rowley comforter and matching sham.
I've already put together three Craigslist listings, added the 50¢ to my Found Change Challenge jar and washed the coat. You know my #collegefund will be a little happier by the end of the week!
Thank you, anonymous garage sale sellers!
Katy Wolk-Stanley