My sister and her kids are in town, which for the Wolk-Stanley sisters means Goodwill adventure day!
Of course, there were the usual suspects such as the wooden shoes sold to gullible Dutch tourists. Apparently they're not so cherished once they hit American soil, as they inhabit every single thrift store. Always.
Exhibit A:

Exhibit B: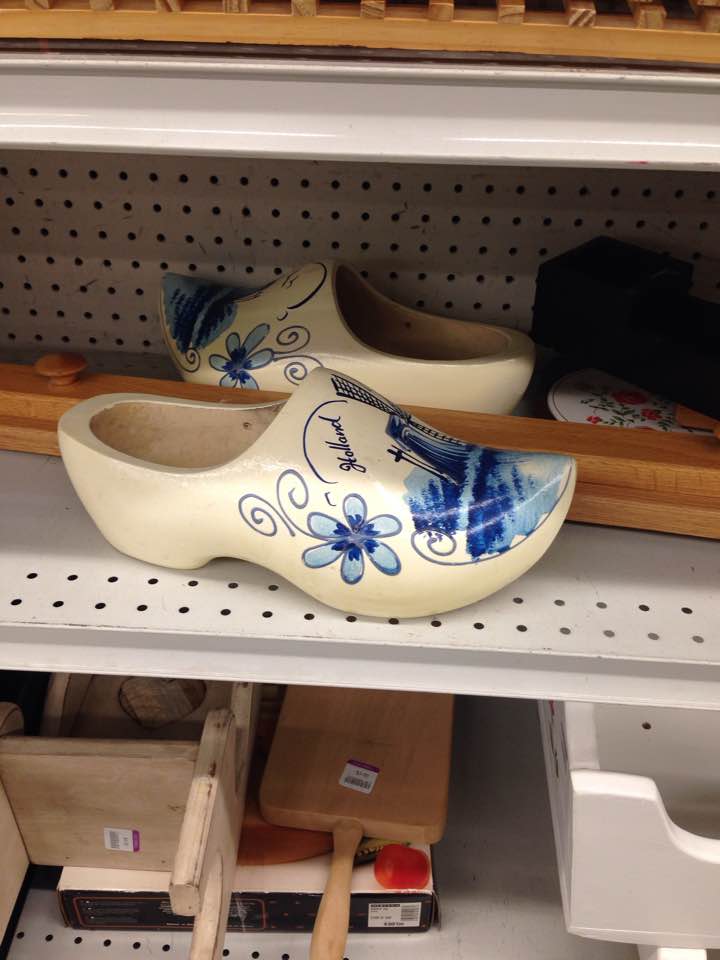 Exhibit C: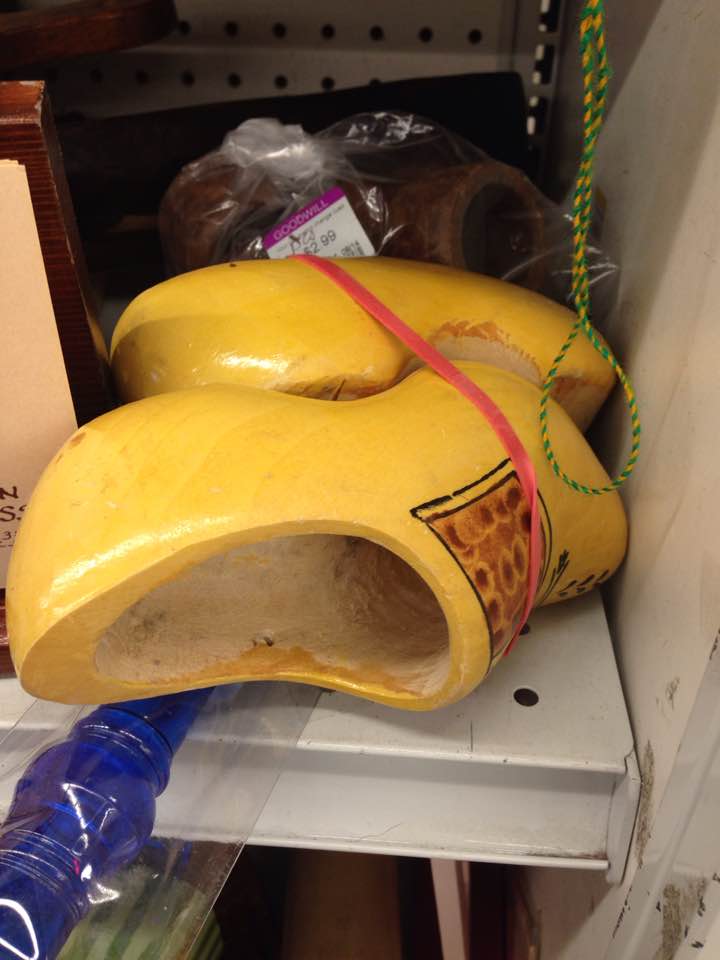 Not to take a backseat are the inevitable targeted savings banks.
For College Cash: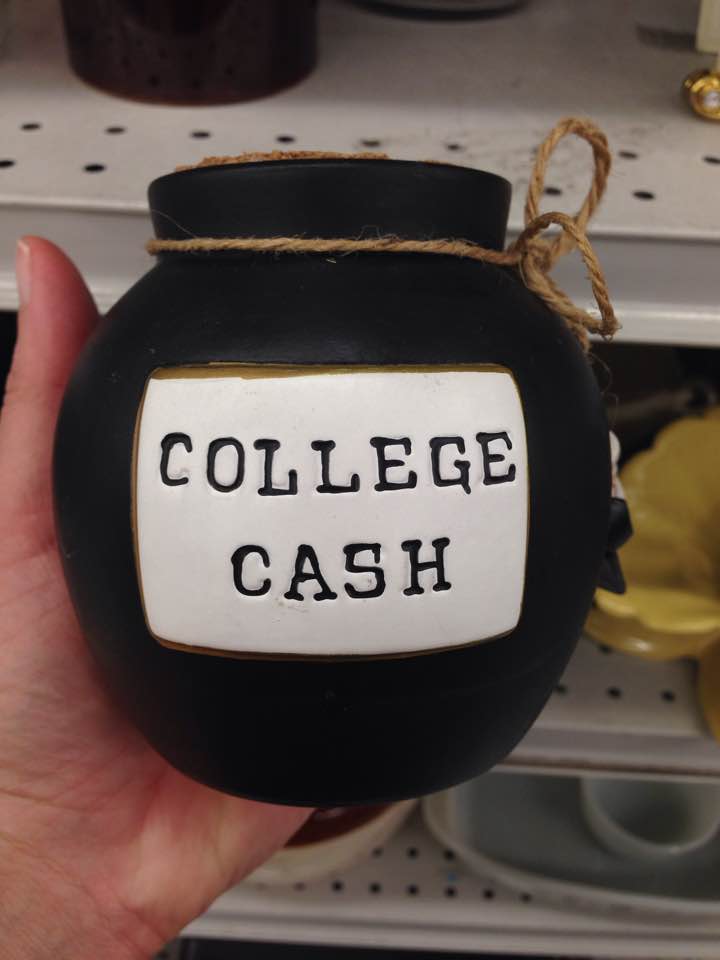 For a Harley Fund: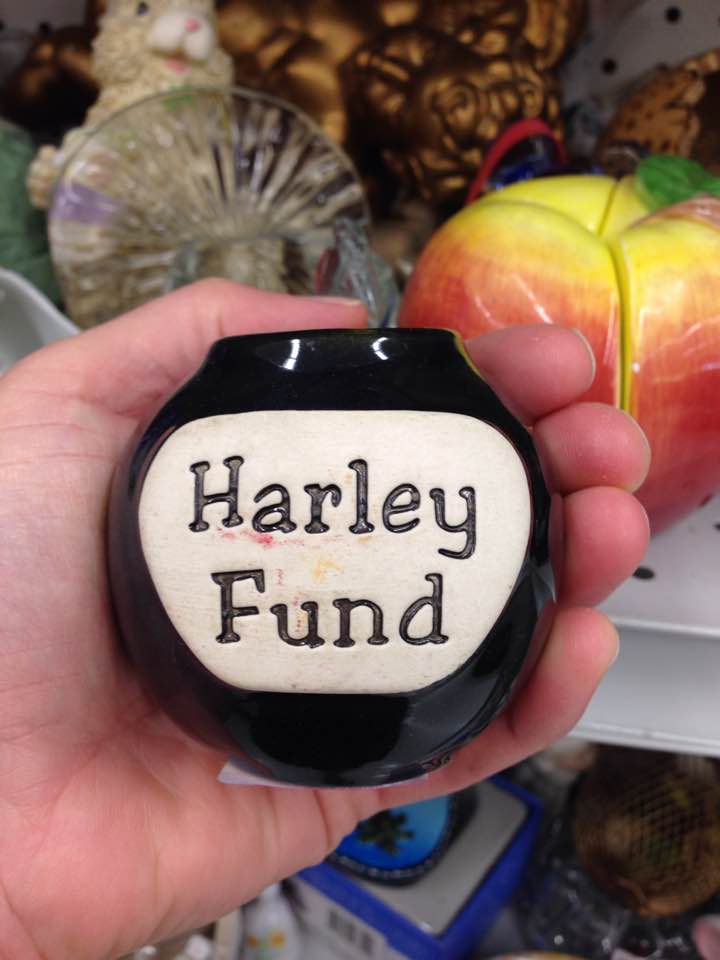 Or simply for your next Get Rich Quick Scheme: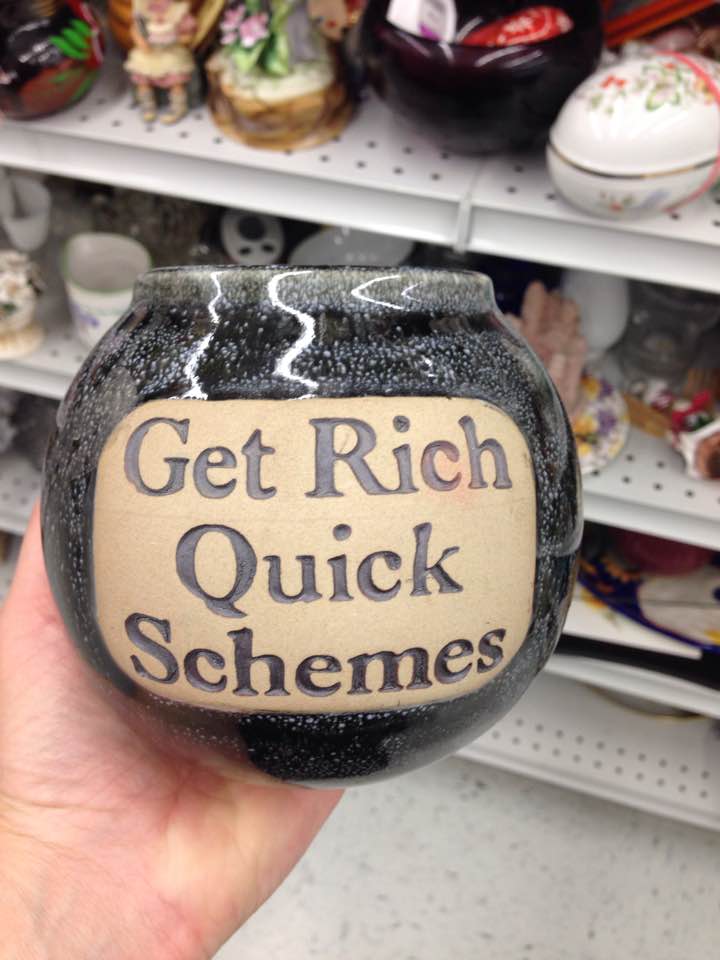 But then I spied this "Master Piece" liquor dispenser. Notice anything odd?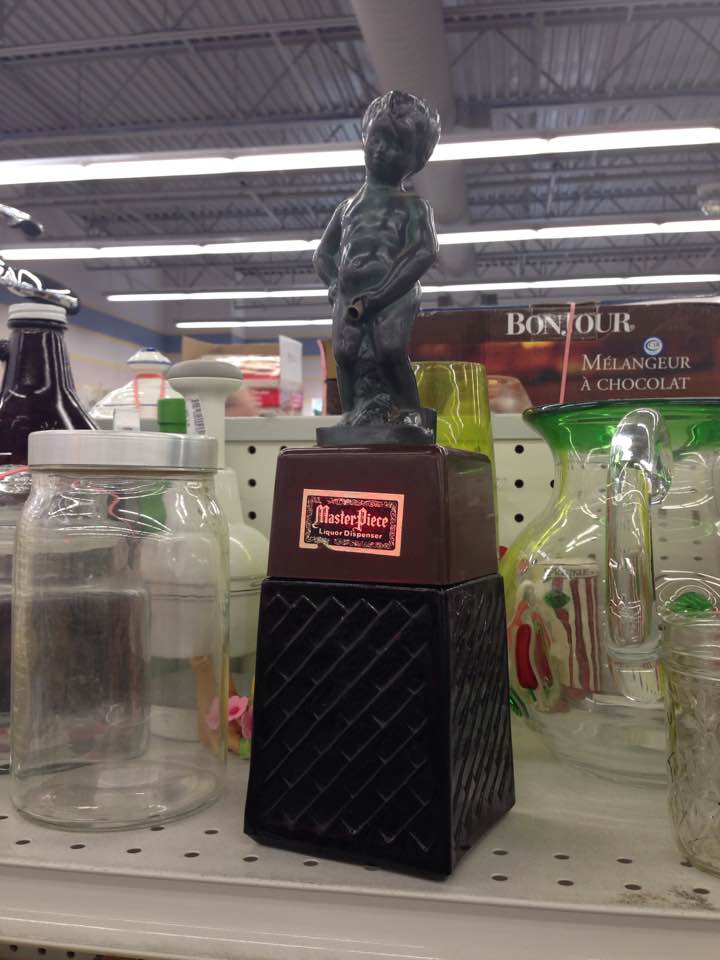 How about now?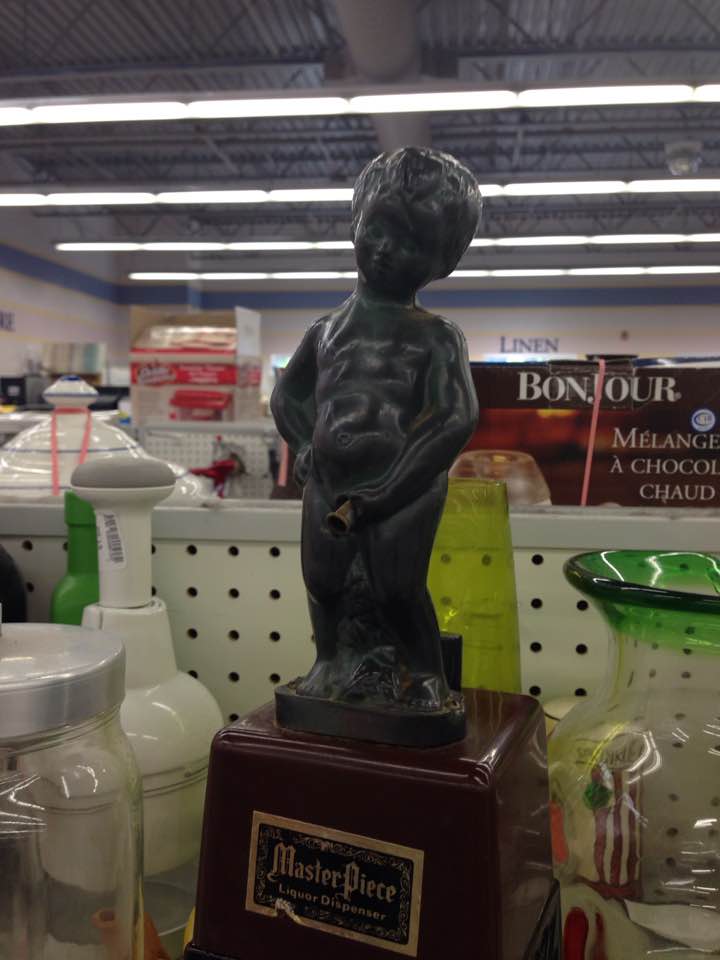 Perhaps you need a close up?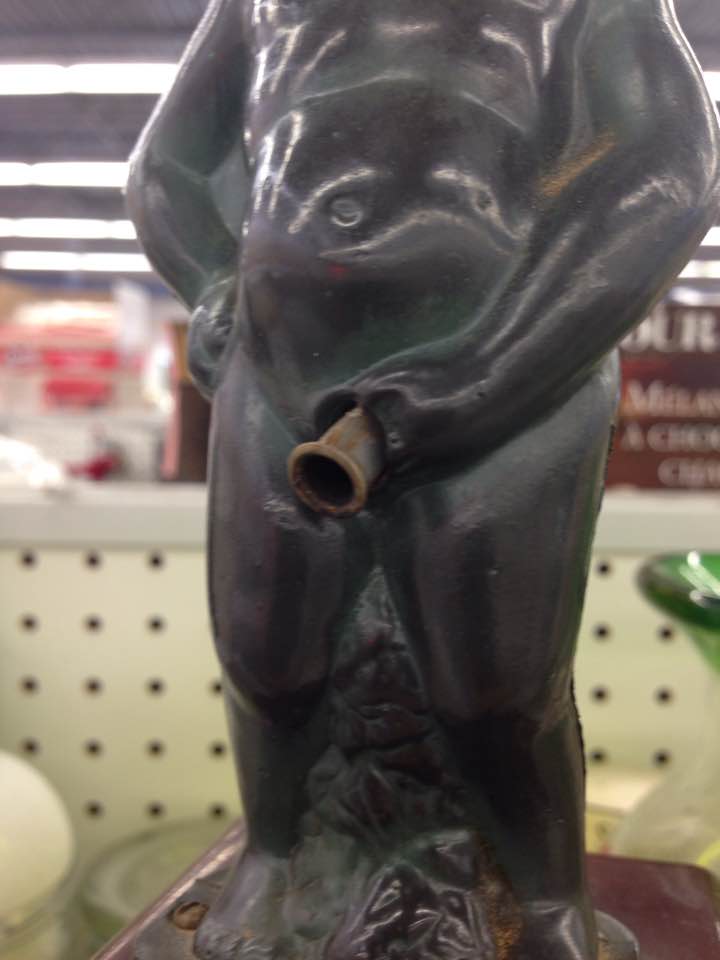 How about an extreme close up? Mountain Dew anyone? 😉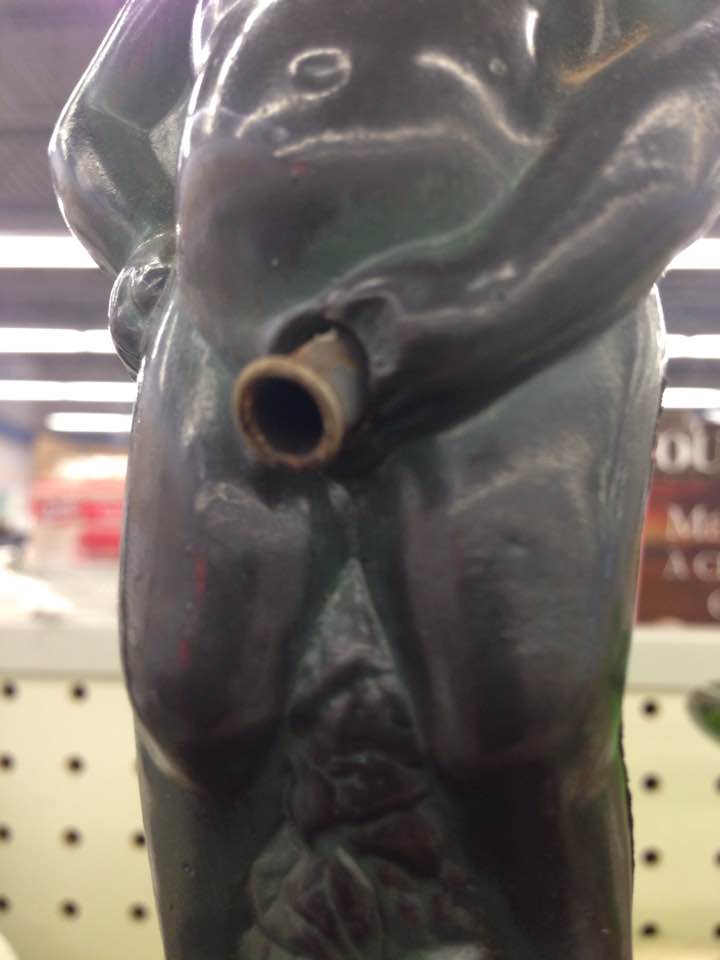 Perfect for a fun selfie!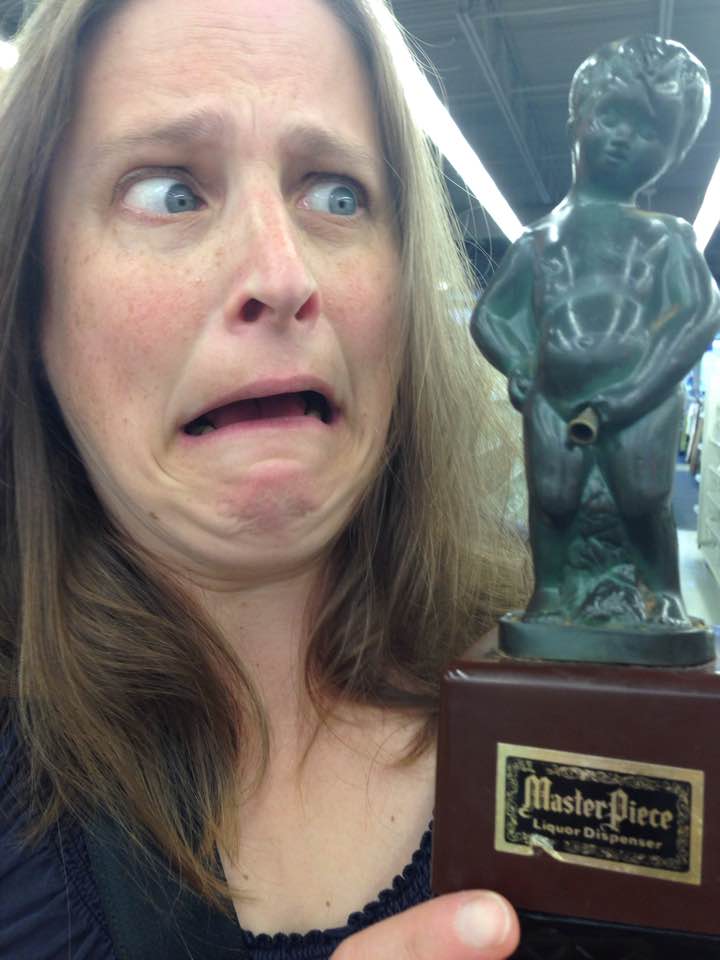 Of course, I was able to snag a treasure, which was this adorable vintage Catherine Holm Lotus Flower saucepan. Soon to be available at an eBay near you!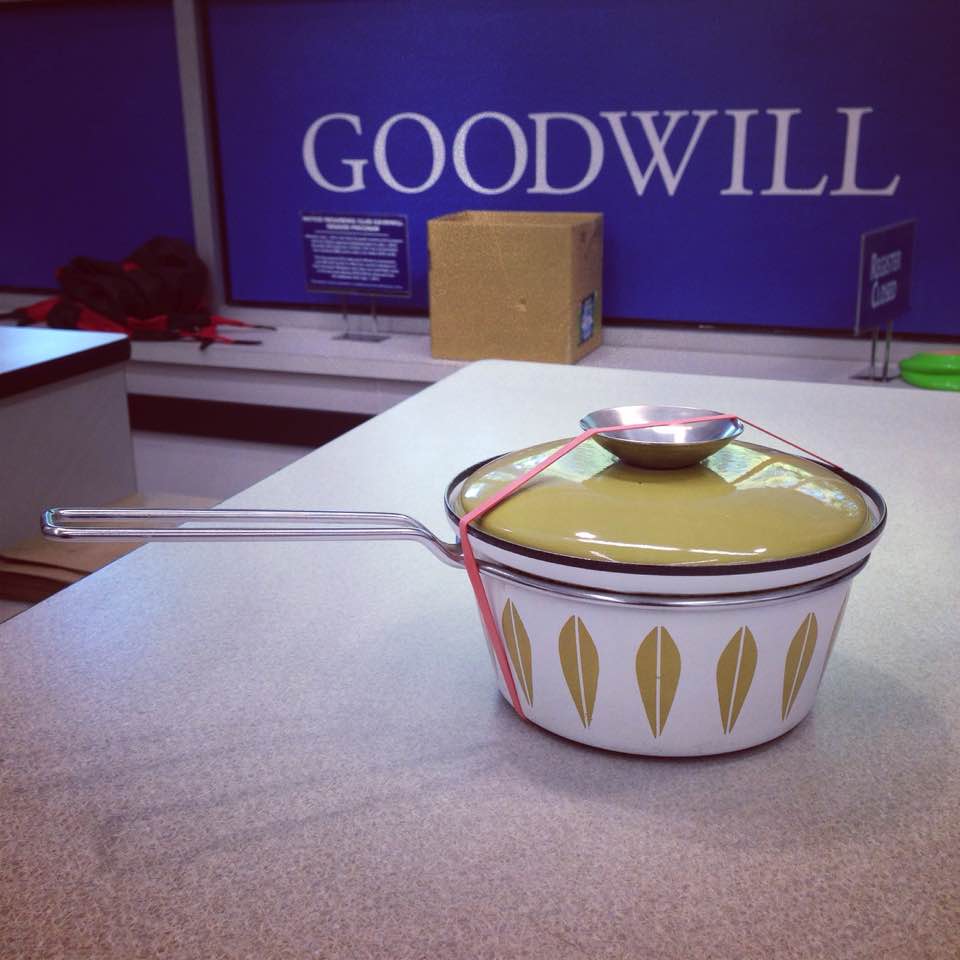 Oh, Goodwill, you never fail to provide!
Katy Wolk-Stanley