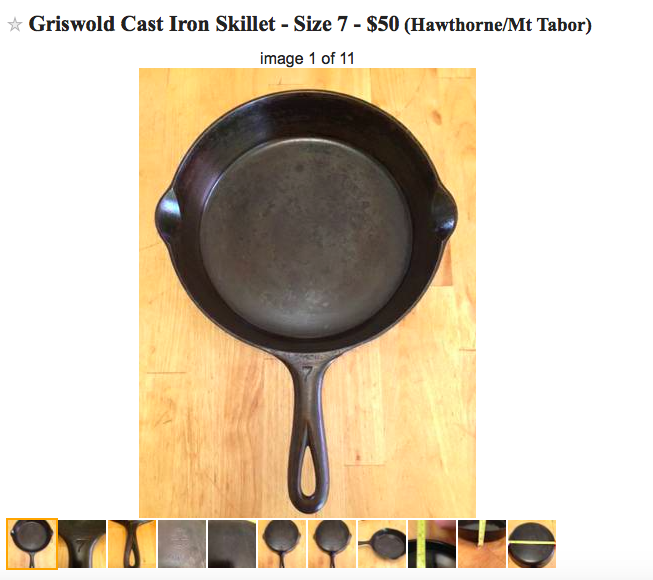 I relisted all of my Craigslist ads and immediately got multiple offers on a Griswold cast iron skillet that I've been trying to sell for a couple of weeks. It took just a couple of hours before the buyer showed up with $50 for the pan, which I'd thrifted for just $10. #collegefund
I took a jar of homemade applesauce over to a neighbor who's been hit hard by the past week.
I stopped at two Goodwills this afternoon for craft supplies, and only spent $3.97, which was easily covered by a gift card. I didn't spend any money on myself, which is the true savings.
My husband picked up a Costco roasted chicken, which has since been transformed into multiple meals. Tonight I made a large pot of curried lentil chicken soup, which was deeee-licious. And there's still more leftover chicken. (It's amazing how little food we actually go through now that both of our sons are off to college.)
I didn't buy a Lear Jet or a gold plated apartment in the sky.
Now your turn. What frugal things have you been up to?
Katy Wolk-Stanley