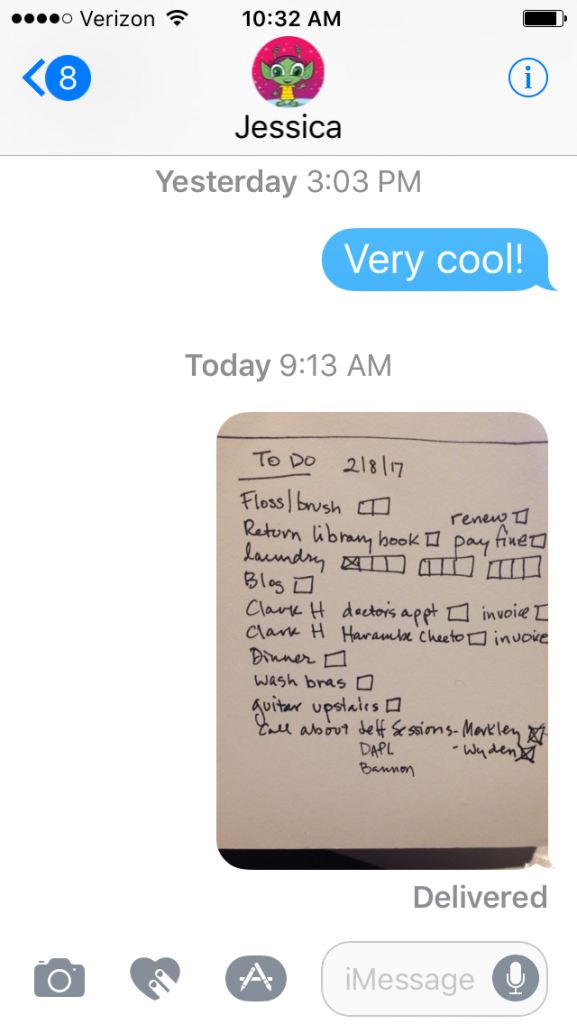 I worked at the hospital all yesterday, and as always I brought my own food, drank the free crappy coffee and steeped mugs of delicious free tea. I packaged my leftovers in reusable Pyrex, and brought my own silverware and a cloth napkin. However, I broke my most recent Goodwill mug. But that's okay as I saved the silicone lid, which I'll match to a new Goodwill travel mug.
I spent some random frequent flyer miles to order subscriptions to Real Simple and Money magazines. It's not an airline that I regularly use, so those miles would never have added up to enough for a free flight. The website is MagsforMiles, and they contract with almost all the major airlines.
I made my almost daily phone calls to senators Jeff Merkely and Ron Wyden to thank them and encourage them to continue fighting against Steve Bannon, Jeff Sessions and the Dakota Access Pipeline. Citizen involvement is free.
My friend gave me a guitar-shaped Wilton cake pan, (which I'll use for my son's birthday) I renewed my library books, I fine tuned our February budget, I texted my daily to-do list to my sister, I picked up Costco dog food for my father, as he doesn't have a membership and I proposed and was then assigned two new Clark Howard articles.
I didn't buy a Lear Jet or a vulgar gold-plated apartment in the sky.
Now your turn. What frugal things have you been up to?
Katy Wolk-Stanley