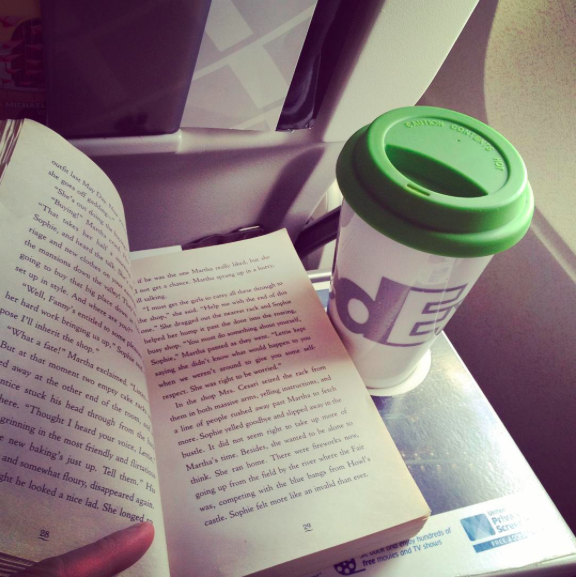 Sadly, I have broken my beloved plastic-free travel mug, which ironically had replaced my husband's shattered Portland Timber's mug. (I kept the lid and was able to find a same size lidless mug at Goodwill.) I pulled it out of my bag at work and was heartbroken to have it come out in pieces. (I was so bummed that I joked about going on a bereavement leave.) And horror-of-all-horrors, I drank my coffee from a styrofoam cup.
Shame and self loathing ensued, but you know . . .  I needed my coffee!
The above photo shows it flying to New York last month, helping me to avoid plastic airplane cups. Useful for both cold and hot beverages. Insulated in a way that perhaps made it more vulnerable to breakage.
Here it is at my son's college orientation weekend, helping me to avoid the endless throwaway cups: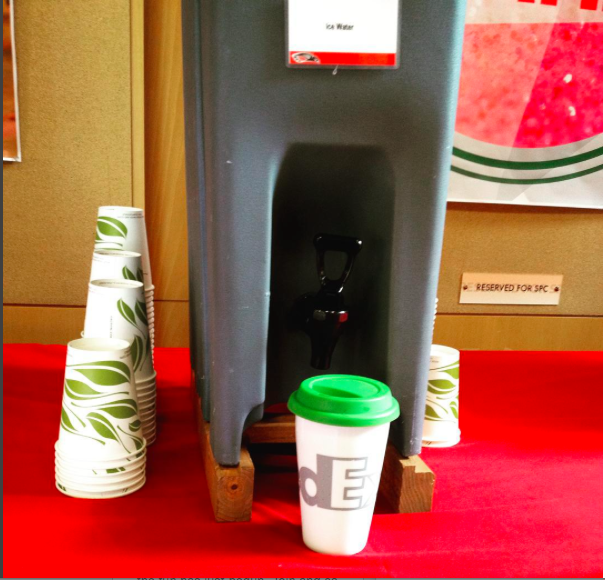 Today I'll head over to Goodwill in search of a replacement. Because the travel mug shelves in thrift stores are always stocked with almost endless options. And of course, the most eco-friendly option is always a product that's already been manufactured and has hit the secondhand market.
Worry not, I'll keep you posted. 😉
Katy Wolk-Stanley
"Use it up, wear it out, make it do or do without."