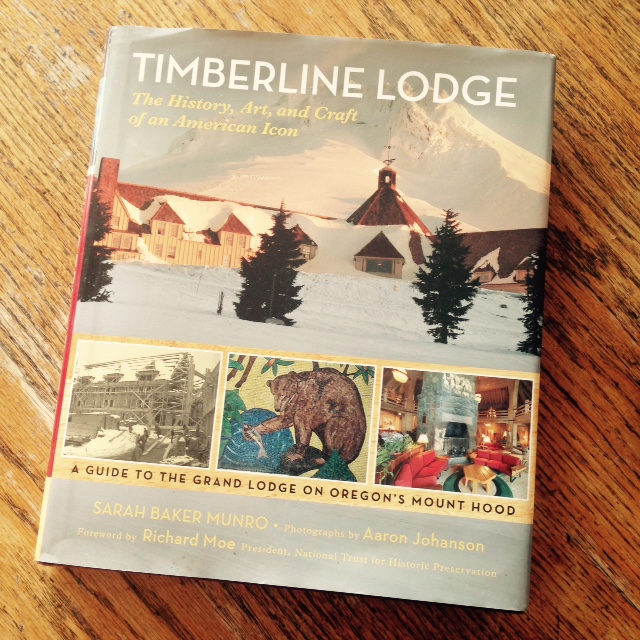 I borrowed a beautiful hardback book about Timberline Lodge from my father in preparation for sneaking into inviting myself to my husband's work conference in April. I absolutely love all the WPA artisan work from the 1930's, and reading about the history and process of building the lodge is fascinating.
I went up to Mt Hood on Friday and popped into the newest Goodwill Superstore in Sandy along the way. Although I didn't buy anything, I was impressed by the organization and vastness of the space. One employee told me how much she's looking forward to working in the new facility, especially since the old building apparently had problems with heating and cooling.
I assembled a mishmash of refrigerator tidbits and created a delicious stir-fry using cabbage, onion, carrot, cauliflower and noodles. We'll be eating leftovers for days, which is as it should be.
I've already packed my work lunch for tomorrow, (the last of some chicken and rice) I continue to keep the house at 63° during the day and 58° at night, my father gave me a loaf of homemade bread and I realize that I've bought nothing beyond food and absolute essentials in 2017.
I didn't buy a Lear jet or a vulgar and ethically questionable gold-plated apartment in the sky.
Now your turn. What frugal things have you been up to?
Katy Wolk-Stanley