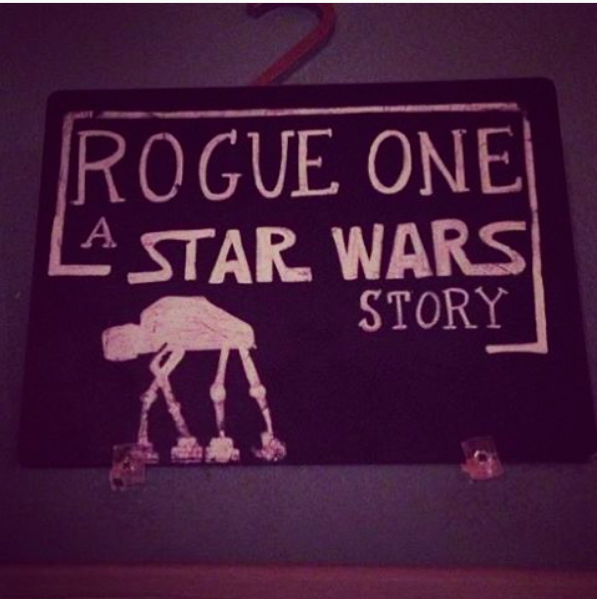 My husband and I spent yesterday finishing up our taxes and rewarded ourselves with dinner and a movie. Of course, our frugality was on point. My father likes to take me to lunch once or twice a month at a local restaurant that offers punch cards. It takes forever to earn anything, but I was finally at the point where buying one entree would qualify me for a free one. Unfortunately, it ended up being a "happy hour" day, which meant that they weren't punching cards. Luckily I was able to talk the server into charging me an extra dollar (the full amount) in order to qualify for the free entree.
We walked home where I finished up a Clark Howard article, and then readied ourselves for round two. Our favorite refurbished art deco movie theater has bargain Tuesdays, which meant that the two of us paid just $2 apiece to see Star Wars: Rogue One. The grand total of the our adventures ended up being $15, including the tip! By the way, I loved the movie and its attention to detail, including that the Rebel Alliance fighter pilots had dorky mustaches, consistent to the 1977 Star Wars actors. Continuity matters!
I received a free container of Barkeeper's Friend cleanser in the mail yesterday, which I earned from submitting my own before-and-after for their website. Pretty funny, as the shipping far exceeded the cost of just buying one from my own grocery store. Hey, free is free!
I did my kids' taxes for them, but used TaxAct.com instead of TurboTax.com as the state filing was going to cost $29.99 as the period for free filing had passed. I meant to have the boys do their own taxes during spring break, but forgot as my focus was on my son's oral surgery. I want full credit for this frugal act, as I had to start from scratch when I realized that I was going to have to pay to file his taxes. Kind of a pain, but I saved $60.
I didn't buy a Lear Jet or a vulgar gold-plated apartment in the sky.
Katy Wolk-Stanley
Now your turn. What frugal things have you been up to?
"Use it up, wear it out, make it do or do without."