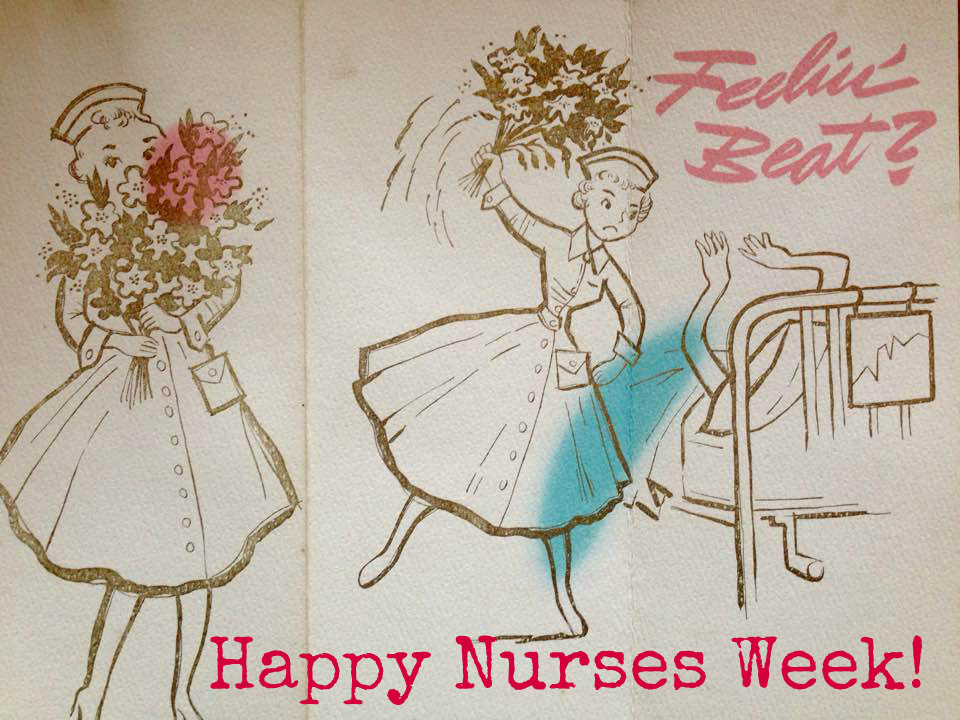 I worked two days at the hospital this week and even though the hospital was giving away cloth surgical caps for Nurses Week, I chose not to take one. Part of having a uncluttered home is knowing I'm not obligated to take stuff just because it's free. Especially since these pointless caps can't even be worn into surgery without an additional disposable cover.
My mother is taking me out for lunch this afternoon as a belated thank you for a favor that I did for her last week. I watched the movie Today's Special on Netflix last night and am thinking that Indian food should be today's culinary theme. (By the way I liked the movie, but was annoyed with the poorly written girlfriend character, whose only role in the movie was to be attracted to the main character. This is a huge pet peeve for me when male writers craft interesting male characters, but don't bother for the female ones. Step it up, dudes!)
I finally strung up my backyard clothesline and was able to line dry a huge fleece blanket, and I even remembered to take it down last night after seeing that today's Portland forecast called for rain!
I batched errands on Tuesday, which included dropping a few things at Goodwill and returning library books. I didn't go into Goodwill to shop, and I made sure to fully fill out my donation receipt.
I didn't buy a Lear Jet or a vulgar gold-plated apartment in the sky.
Now your turn. What frugal things have you been up to?
Katy Wolk-Stanley
"Use it up, wear it out, make it do or do without."