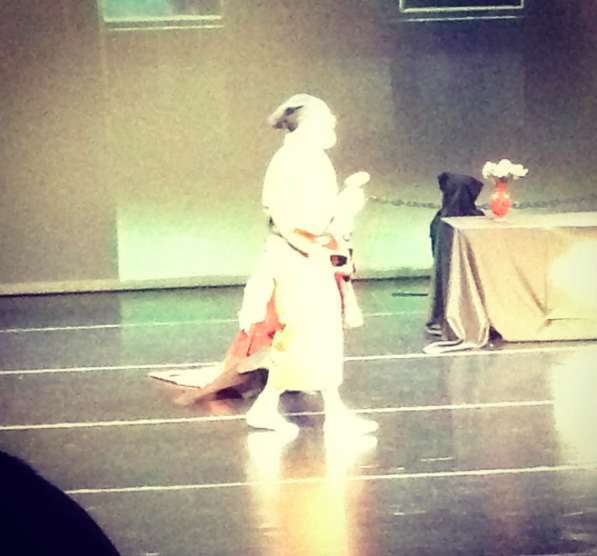 My father played a wizard in a Kabuki play at his university, so I was the lucky recipient of a free ticket. I used my work provided public transportation pass which took the price of the evening up to zero-point-zero dollars. Really enjoyable and it was fun to be involved with the Japanese community again. (My sons both graduated from a kindergarten through 12th grade Japanese immersion program.)
I sold the vintage glass jars from my recent Goodwill Outlet trip to the terrarium shop in my neighborhood. I received twenty bucks as well as a cup of coffee which I sipped while enjoying a wonderful long conversation with the owner.
I spent a few hours tidying the garden this afternoon, which included repotting a few plants I already owned and planting a volunteer laurel tree into its own flowerpot. I rarely spend any money on gardening as I long ago planted perennials, which means that I suffer from too many plants which is a frugal place to be.
I dropped books at the library and then loaded up with new ones, I bought three bags of groceries for $23 (mostly fruit and vegetables) I returned bottles and cans, I refreshed my living room by rearranging what I already own, I started rewatching Manor House though Amazon and although I got takeout for my son, I grazed for my own dinner in the fridge.
I didn't buy a Lear Jet or a vulgar gold-plated covfefe in the sky.
Now your turn. What frugal things have you been up to?
Katy Wolk-Stanley
"Use it up, wear it out, make it do or do without."