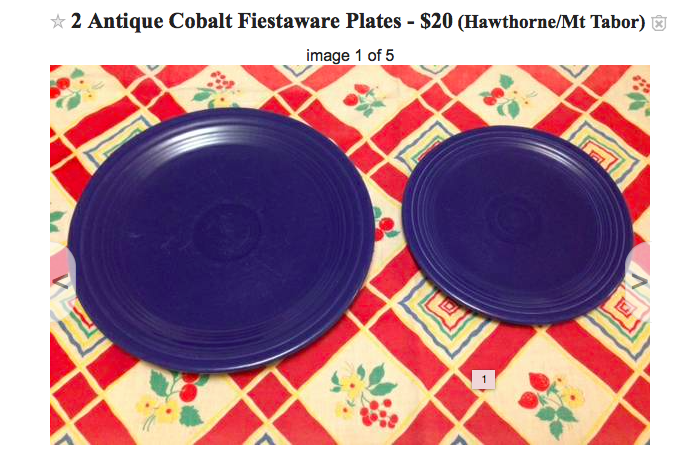 I made good on my plan to hit up the Goodwill Outlet yesterday with my mom, and boy am I glad that I did!
It wasn't because of pay-by-the-pound random diapers.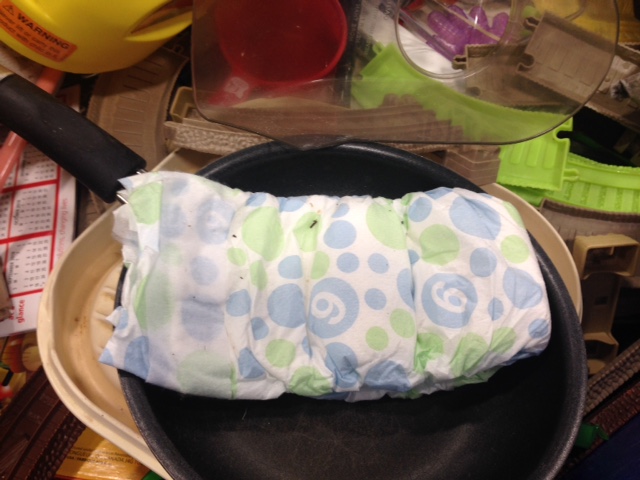 Nor was it because of the opportunity to buy a single adorable left shoe. Look inside the shoe, it reads "Sears: Winnie The Pooh!"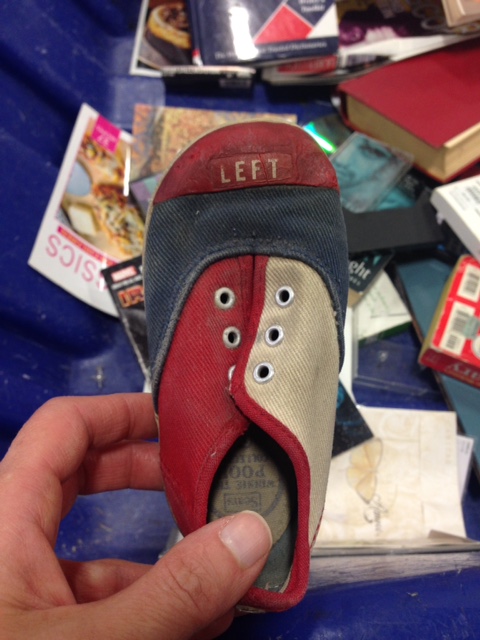 It wasn't even because I was looking for the perfect pair of underwear to show off my . . . umm . . . package.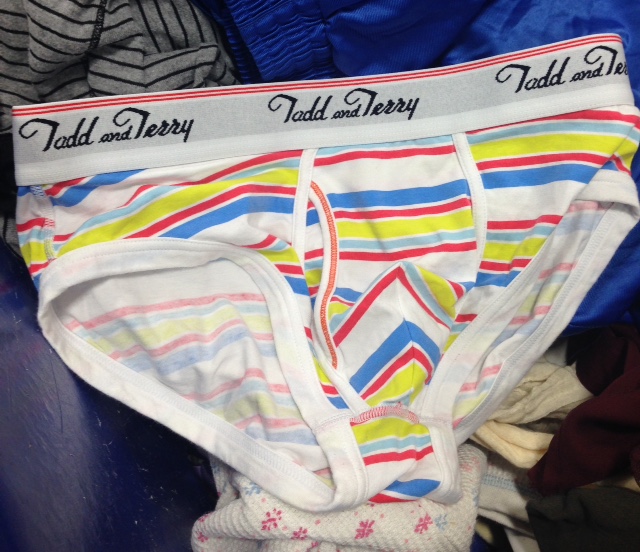 Of course there were endless opportunities to buy commemorative event T-shirts. These shirts are such a waste of materials. I wish that non-profits and companies would stop manufacturing them as I would guess that 95% of them end up donated and never bought or simply thrown away.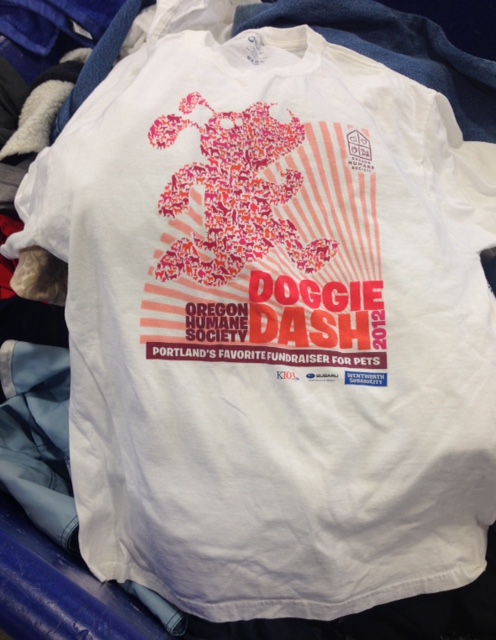 I did spy this groovy old stereo console.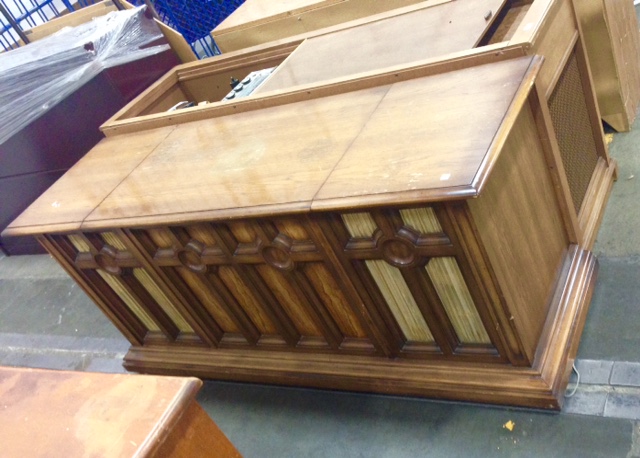 The interior looked pristine. I especially admired the inset on the left side, which is designed to hold vinyl albums.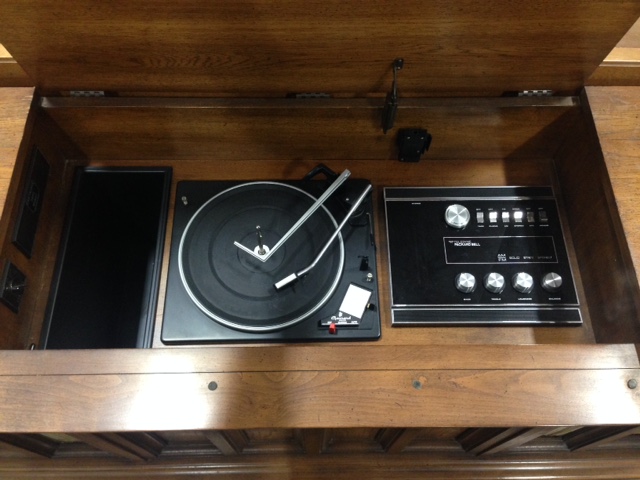 I had a laugh at this fakest of all the fake Coach purses.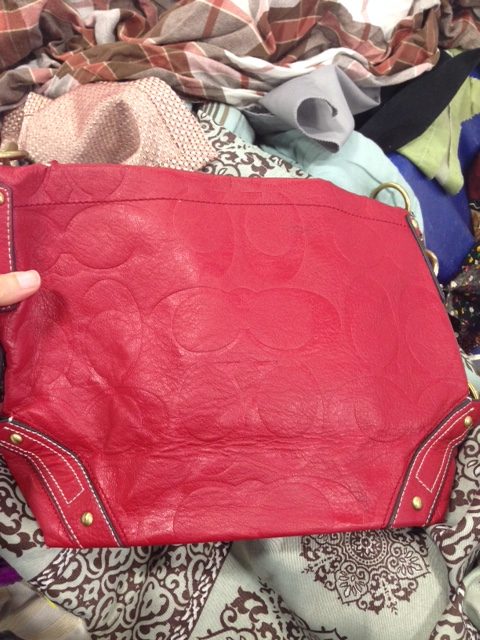 Yup, looks legit!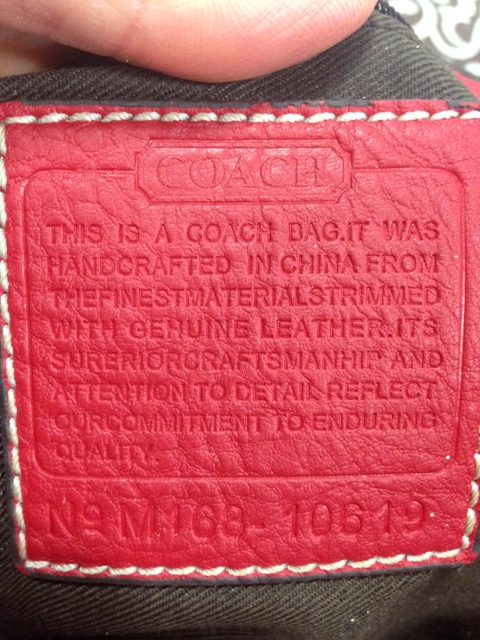 THIS IS A COACH BAG.IT WAS
HANDCRAFTED IN CHINA FROM
THEFINESTMATERIALSTRIMMED
WITH GEHUINE LEATHER.ITS
SURERIORCRAFTSMANHIP AND
ATTENTION TO DETAIL REFLECT
OURCOMMITTMENT TO ENDURING
QUALITY.
What did I buy?
For $12.45 I bought:
2 Hanna Andersson snowsuits, which I already have listed on eBay.
8 microfiber cloths, which I'll use for zero waste cleaning.
1 linen tea towel.
2 cobalt blue Fiestaware plates, already for sale on Craigslist.
1 turquoise Bauer plate.
2 brand new cloth napkins.
1 small Le Sportsac zipper pouch. I love their Pucci-esque patterns!
1 clear glass Pyrex bowl, which unlike my vintage ones can actually go into the dishwasher.
5 vintage canning jars, complete with rachet-down glass lids. I'll sell these to the terrarium store in my neighborhood.
1 vintage clove spice tin. I couldn't resist.
1 saucepan that's identical to the one that I have repeatedly burned through the years. Although I've been able to clean mine out, the plastic handles melted to the point of being a burn risk. My old lid fits it perfectly, which pleases me to no end.
4 greeting cards.
1 new with tags tote bag from the Tate Museum in London, which I may or may not sell.
1 vintage Christmas ornament for a friend who collects them.
1 extra-large "Thunder Shirt" which is apparently a garment for anxious dogs. I'm currently washing this out to ready it for eBay.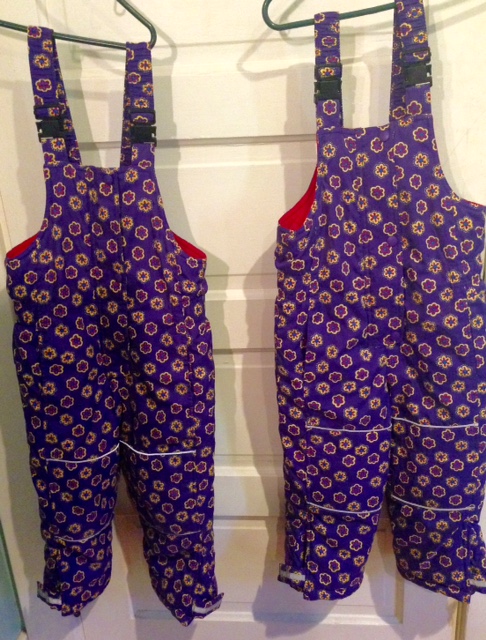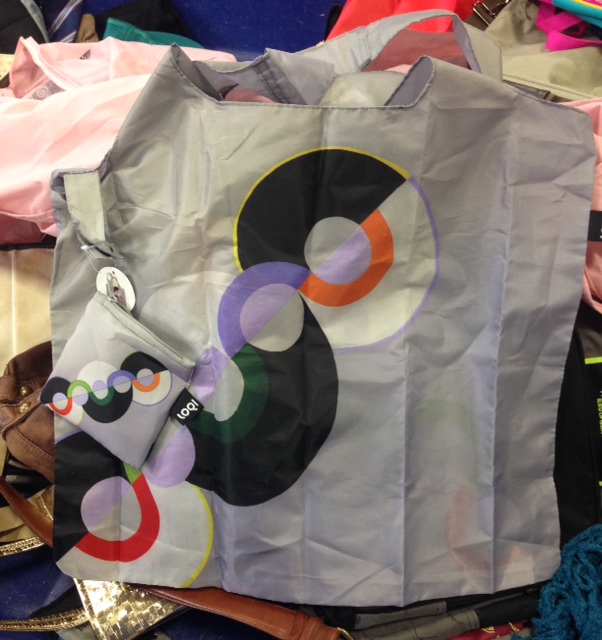 Sadly there was a "the one that got away" situation when I saw the matching ottoman to my husband's armchair. It was marked for only $1, but another woman put it into her cart. This one will haunt me, but I comforted myself by seeing how happy the other woman was with her score.
I am repeatedly flabbergasted by how amazingly cheap this store is. Nothing beats it.
Goodwill, they never cease to amaze.
Katy Wolk-Stanley
"Use it up, wear it out, make it do or do without."