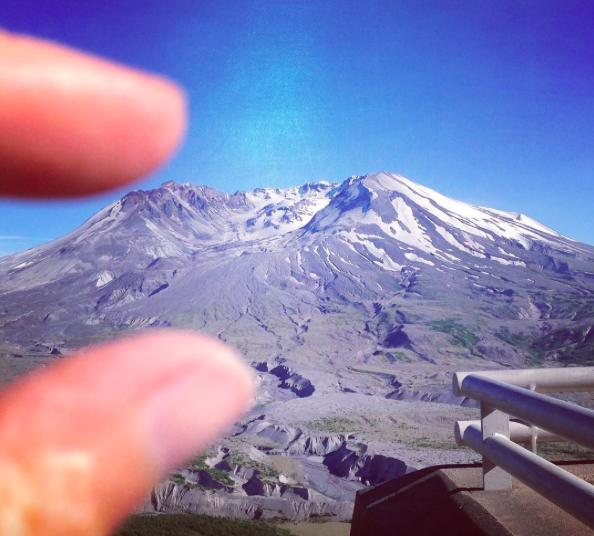 It's apparently reseller season at Casa Wolk-Stanley, because I've been doing very well this past week with my eBay and Craigslist sales. I sold three items from my previously dormant eBay listings. (A pair of boots I got for free, a toy from the house and a cool throw blanket from Goodwill.) I sold a vintage office office chair that I'd fixed up, and then I sold the free garage sale leftover Yamika rack component pieces. The best part about the Yakima rack parts is that I simply took them into a local business that specializes in used racks and they gave me $74. Plus, my friend Lise handed me another part that she'd unsuccessfully tried to give away for free and they gave me $20 for it! Money for me, money for her . . . woohoo!

My sisters, niece and I drove to the beach for the day and although we did stop for a splurge of a lunch, our dinner was a perfect Mexican food cart meal that cost a grand total of $20 for the five of us! Seriously, it was one of the best meals I've had in recent memory, almost worth the 2-1/2 hour drive just to eat it again!

My sister, niece and I drove to the Mount St Helen's Johnston Ridge Observatory which was awe inspiring. I can't believe that I've lived so close to this recently active volcano without taking the time to get up close and personal. We did pay $12.50 for entry to the visitor's center along the way, which I would not repeat, but now I know better for future trips. (I learned afterwards that the cool Forest Learning Center along the way is free.) Heads up all future house guests, you will be visiting Mount St. Helens! It's hard to capture the magnitude of Mt. St. Helens in photographic form, so I added some perspective in the above photo. Day trips are a great way to feel like you're on vacation without the associated travel expenses. I love day trips!

I picked up the first season of Buffy The Vampire Slayer from the library, as I've been in withdrawal since it left Netflix in April, I've been eating raspberries from the garden, we've been eating leftovers from a huge out of control kegger work party my husband threw at the house, I worked all weekend and of course I drank the free crappy coffee and the free lovely tea.

I didn't buy a Lear Jet or a vulgar gold-plated apartment in the sky.
Now your turn. What frugal things have you been up to?
Katy Wolk-Stanley
"Use it up, wear it out, make it do or do without."
Click HERE to follow The Non-Consumer Advocate on Twitter.
Click HERE to follow The Non-Consumer Advocate on Instagram.
Click HERE to join The Non-Consumer Advocate Facebook group.
Click HERE to follow The Non-Consumer Advocate on Pinterest.