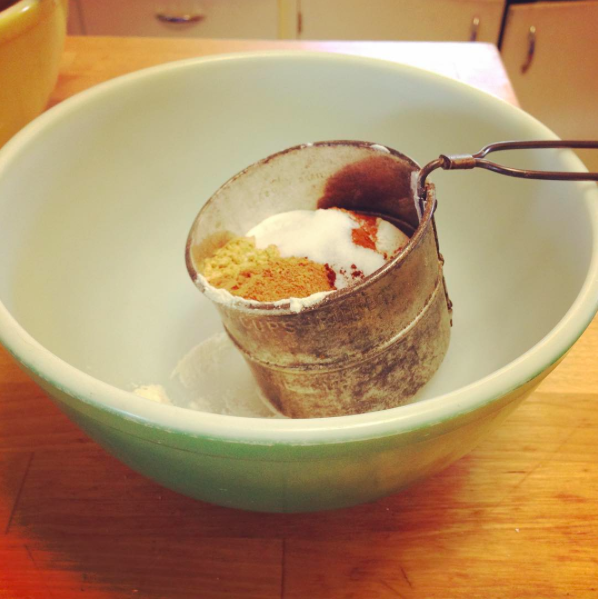 I'm going to a co-worker's retirement party tonight and will bring a bottle of nice wine leftover from my husband's work party, as well as a platter of pumpkin bread. The pumpkin bread (which is similar to the Starbucks version) was made using pantry ingredients plus some frozen puree leftover from 2016's leftover Halloween pumpkins.

I sold two items on eBay, neither of which I paid for. One was an adorable vintage set of travel shot glasses from a garage sale "free" table, and the other was a grubby soccer jersey that a buyer mailed back to me in a dishonest attempt to get a refund on the pristine one that I sold to him. (A common eBay scam.) Not only did eBay side with me, as each jersey is individually numbered, but I soaked that bad boy in Oxyclean and listed it for sale last night. It sold immediately. Katy – 1, scammer 0!

I've been taking it easy the last couple of days, so there have been evenings of Star Trek Voyager on Netflix, afternoon naps and then spurts of eBay listings. There may or may not (definitely may!) have been takeout meals from various Mexican food carts. I could live off that stuff and never get sick of it! ¡Delicioso! I'm not sure how takeout can be considered frugal, except that it's still cheaper than a restaurant meal!

I reused packing materials for all my eBay mailings, I'll be gassing up our minivan at cheapest-in-town Costco to ready it for my husband's drive to Canada and I got to use my newly purchased vintage sifter for the pumpkin bread. (All hail my new glam rock band titled "Thrifted Sifter!")

I didn't buy a Lear Jet or a vulgar gold-plated apartment in the sky.
Now your turn. What frugal things have you been up to?
Katy Wolk-Stanley
"Use it up, wear it out, make it do or do without."