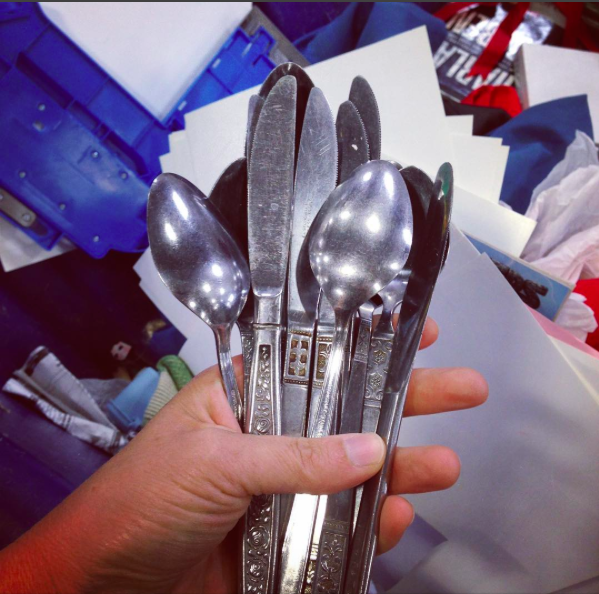 My son picked up a $5 pair of eclipse glasses while downtown yesterday, and then my step father brought over four pairs that he got for free. This gave us two more than we needed, (my husband works nights) so I put together a hasty Craigslist ad this morning to sell two pairs for $5 apiece. Portland will be in 99.3% totality, so eclipse fever is frenzied here. Needless to say, I found a buyer within a few minutes. I could easily have demanded a much higher price, but that didn't feel right.

A woman in my Buy Nothing Group offered six brightly colored pairs of jeans that no longer fit her. They were my size, so I went over and chose three pairs. They're exactly the style I like, (bright and stretchy) and I'm excited to have tripled my jeans wardrobe for the fall/winter season.

I picked up a copy of Laura Ingalls Wilder's Pioneer Girl: The Annotated Autobiography at the library, I used our free trial of HBO to watch the latest episode of Game of Thrones, I cooked a batch of black beans in the slow cooker and I bought just $2 of gas for my Prius as the price had just gone up 40¢/gallon. (I'll hit Costco later today to properly fill the tank.)

My mother and I indulged in an afternoon of Goodwill Outlet shopping yesterday, and as always I scored some incredible bargains. Here's what I bought for a grand total of $50.01:
A new looking Trek trail-a-bike that at $35 was a bit of a gamble, but I've already found a buyer at $90, so my instincts were right on this one. (They sell new for $274.99.)

A Brother sewing machine pedal/plug to sell on eBay.

A pair of DKNY sunglasses.

A handful of stainless steel silverware for my sons' off campus apartments.

A silverware drawer organizer, again for one of my sons.

A Hudson Bay style blanket. (Always wanted one.)

Two T-shirts and a Pendleton Wool shirt that I'll sell to the consignment shop. (Update: They bought everything and gave me $17.50 in store credit that I'll  use towards a gift card for my son's birthday.)

A Heelyz roller skate key.

A Thomas The Tank train car. We keep a bin of trains and tracks for friends whose bring their little ones by the house.

Two pretty outdoor cushions to replace the ratty ones on my wrought iron chairs.

A packet of piddle pads to set under our litter boxes. (Admit it, you envy my glamorous life!)

A bright and sparkly collar and a clip-on dinosaur tail for our dress-up box.
     5.  I didn't buy a Lear Jet or a vulgar gold-plated apartment in the sky.
Now your turn. What frugal things have you been up to?
Katy Wolk-Stanley
"Use it up, wear it out, make it do or do without."