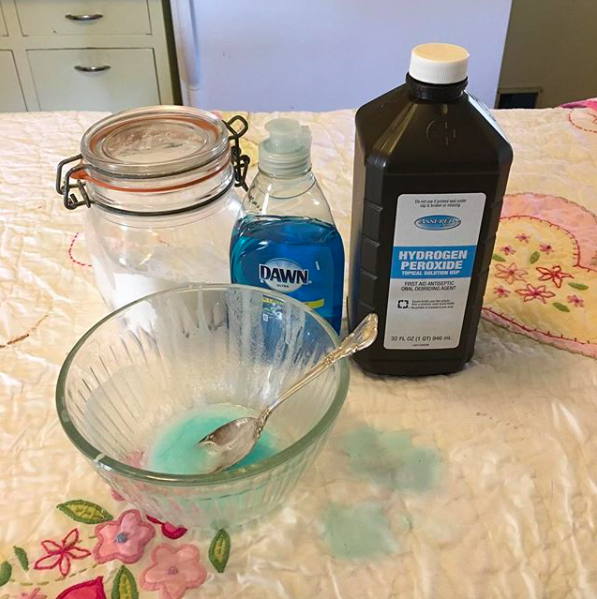 I worked yesterday and dutifully packed enough food to get me through the 12-1/2 hour shift. (A banana, hard boiled eggs, grilled chicken and some green beans.) However, it turned out to be the day when the hospital provides a free holiday meal for the entire staff! I did eat the banana for breakfast, but kept my food refrigerated so I could save it for this weekend's shift. Of course, I drank the free delicious tea and the free so-so coffee. (They recently upped their coffee game.)

 I stopped into Goodwill and bought two huge bags of official Build-A-Bear clothing that I can piece out to sell on eBay. I've sold a number of random dolls and doll accessories through the years and have always done well with them. It'll be a pain in the tuchus to get everything photographed and listed, but that's just a matter of effort on my part. I think there's a couple hundred dollars of potential profit in the bags, selling to parents wanting to buy for Christmas gifts, and then to kids who want to dress the bears they got for Christmas!

I drove over to The Grocery Outlet the other day to hopefully address the echo in my refrigerator. (Having both the kids home from college is an entirely different food situation than when it's just my husband and myself.) I currently have a 90-day subscription to the Chinook Book app on my phone, which came via my Buy Nothing Group. (Someone was giving away an extra book, which came with an app e-code.) Anyway, I had three "$3-off a $25 purchase" e-coupons, which is a pretty great deal considering how cheap their prices already are. I bought a large amount of food, so I had the checkout guy split my purchases into three separate transactions so I'd be able to use all three coupons. (Luckily there was no one in line behind me.) Again, a pain in the tuchus, but worth the $9 savings!

I've been able to remove multiple stains from a Pottery Barn kids quilt that I picked up at the pay-by-the-pound Goodwill Outlet. I utilized my go-to stain removal method of mixing hydrogen peroxide, dawn detergent and baking soda and then soaking in oxyclean. (By the way, my recipe is "a squirt of this, a squirt of that and a sprinkle of the other.") It took a couple rounds of scrubbing and washing, but the quilt now looks great and is ready for a new owner. Being able to repair, mend and clean my belongings is a key component of non consumerism. Our grandparents didn't throw away their stuff just because it needed TLC, and neither should we.

I didn't buy a Lear Jet or a vulgar gold-plated apartment in the sky.
Now your turn. What frugal things have you been up to?
Katy Wolk-Stanley
"Use it up, wear it out, make it do or do without."