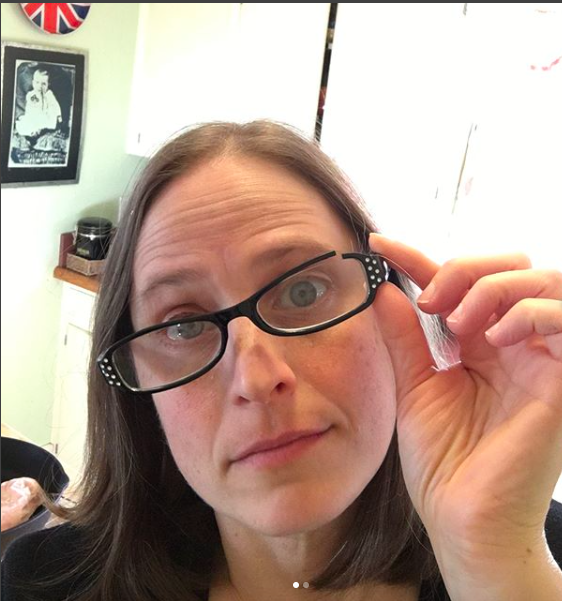 I drove over my nearest Dollar Tree store to pick up a new pair of reading glasses, as I'd dropped and broken mine while in New York. I'd stopped into a CVS while on the Upper East Side, but couldn't pull the trigger at $10-$20. Instead I wore my wonky pair for a few days, (and yes, getting a few odd looks when out and about.) I also picked up hydrogen peroxide, dawn detergent, garlic powder, kosher salt and packing tape while at Dollar Tree.

I packed up and mailed three eBay items that sold yesterday. I don't currently have that many things up for sale, so three in a single day is pretty impressive. I used second hand shipping supplies, except for packing tape. I texted my next door neighbor asking if she had any manila envelopes for me, which prompted a delivery of a dozen or so put back into use instead of the garbage. Yesterday's items sold for a total of $57, yet I spent just $3.20 to buy them. Sure, eBay takes their cut, (as does the IRS) but it's free money in exchange for my time. It may seem odd for a "non-consumer" to sell things, but the way I see it is I'm helping consumers to source second hand items they'd otherwise buy brand new.

I did pop into the Goodwill that's next to Dollar Tree on my way home and bought a Queen Bee "Maximo wallet" for $3.99 that normally sells for $68. I also picked up a great quality $8 Banana Republic sweater for myself that was the half-off color tag. (I live in sweaters this time of year and only had two.) I'll probably sell the wallet, as my thrifted one shows no signs of needing replacement. I also ran into Trader Joe's for dishwasher detergent and bypassed all the temptingly delicious holiday items, which I think deserves an effing medal!

Last night's dinner was a mixed bean and barley soup made from a bulk purchased Bob's Red Mill mix. We even had a few slices of bacon in the fridge which brought it to the next level. I thought I'd made too much, but it was all gone by the end of the evening.

I didn't buy a Lear Jet or a vulgar gold-plated apartment in the sky.
Now your turn. What frugal things have you been up to?
Katy Wolk-Stanley
"Use it up, wear it out, make it do or do without."