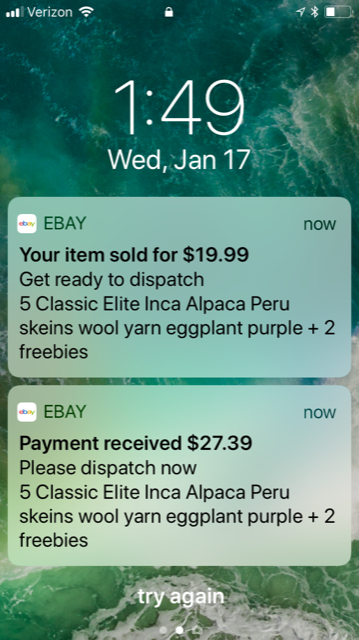 I was sent a coupon for a $19.99 Honda dealership oil change that included a car wash voucher. (This is cheaper than buying the supplies ourselves. Plus this car is in a state of whatever is worse than "nasty  filthy.") I made an appointment to bring in our 16-year-old minivan, but first confirmed that they'd honor the coupon since it expired on December 31st. I used the down time to approve Non-Consumer Advocate Facebook members and start a new library book. I sent a text to my sister that I was "adulting," although die-hard Star Trek fans can call it "grup-ing."

Money is very short this month as we recover from making winter term's tuition payments, renewing my nursing license, Christmas expenses, repairing our sons' laptop and all the other shit that happens in a "shit happens" world. Add in that both of my 12-hour hospital shifts were cancelled last week due to low patient census, and you'll see my husband and I doing all we can to minimize our expenses and maximize our earnings. So far this week my husband has worked an overtime shift, I returned bottles and cans from our back porch, I sold a $10 mug, I put myself on call for work, (and ended up with seven hours of time-and-a-half pay) I scheduled an extra hospital shift, I'm selling a few items that I picked up at Goodwill and we're starting to make a dent in the massive pot of turkey soup that dominates our refrigerator. Not a lot of fun, but low bank accounts make me queasy with anxiety. Debt free living is not for the faint of heart.

My next door neighbor took me out for a lovely birthday/thank-you-for-feeding-my-cats breakfast at a local restaurant. I had enough leftover food that my husband was able to add a couple of scrambled eggs to it and create an entirely new meal. Thank you, Nancy!

I put another book on hold at the library, turned the heat down to 61° last night since I was already under a blanket watching TV, wore the same outfit two days in a row and I sold some alpaca yarn that I had picked up at the Goodwill Outlet, (light as a feather, so it was the perfect item to buy by the pound!)

I didn't buy a Lear Jet or a vulgar gold-plated apartment in the sky.
Now your turn. What frugal things have you been up to?
Katy Wolk-Stanley    
"Use it up, wear it out, make it do or do without."