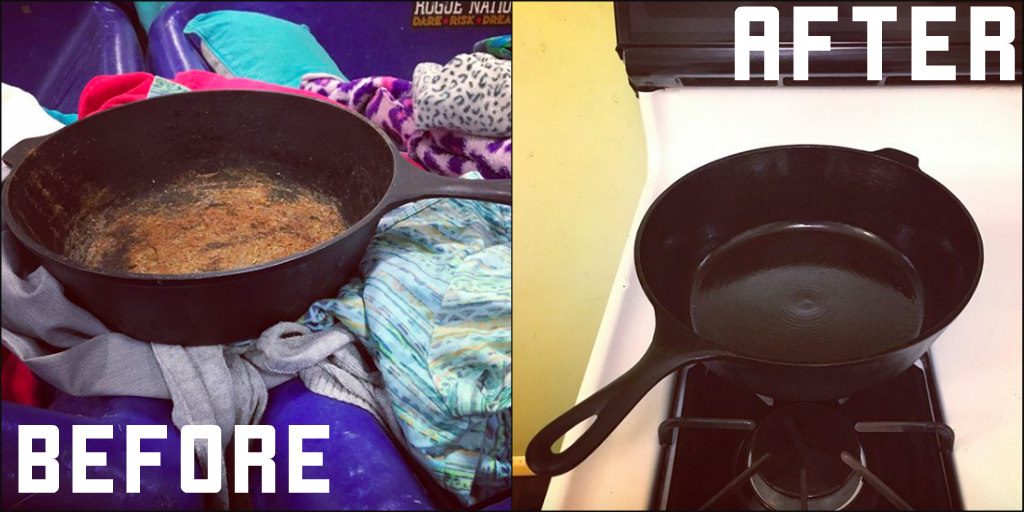 My friend Lise and I took a spur of the moment trip to the nearest Goodwill Outlet for some thrifting and middle-aged lady bonding hijinks. Lise bought a duvet cover, some jeans and a few other items. I bought a Heywood Wakefield(ish?) table, a Pink Floyd concert T-shirt, a pair of cashmere socks, a sweater and an ancient rusty cast iron skillet. (Which cleaned up spectacularly!) I documented the trip on my Instagram HERE.

I sold a pair of sneakers on eBay and then I listed my freshly scrubbed and seasoned cast iron skillet on Facebook Marketplace. It goes without saying that I used secondhand packaging supplies for the shoes. I even arranged a free USPS pickup to avoid a trip to the post office!

I spent the weekend laying low at the house. Sometimes I feel kind of guilty that I mostly just hunker down at home, but it's a dark and drizzly time of year that offers zero outdoor temptation. (Besides, there's nothing more frugal than snuggling up under a blanket and partaking from what I already have at home.) But instead of guilt, I choose to reframe it as hygge and simply embrace my lazy indoorsy lifestyle.

I worked Friday and brought leftovers for lunch, I renewed my Chinook Book coupon app, (which will save me more than the $15 I spent on it) I cooked up a large batch of Dollar Tree pinto beans in the crock pot for burritos, I scheduled a dental appointment as preventative care saves big bucks in the long run and I accepted an invitation to be treated to lunch by my father.

I didn't buy a Lear Jet or a vulgar gold-plated apartment in the sky.
Now your turn. What frugal things have you been up to?
Katy Wolk-Stanley    
"Use it up, wear it out, make it do or do without."