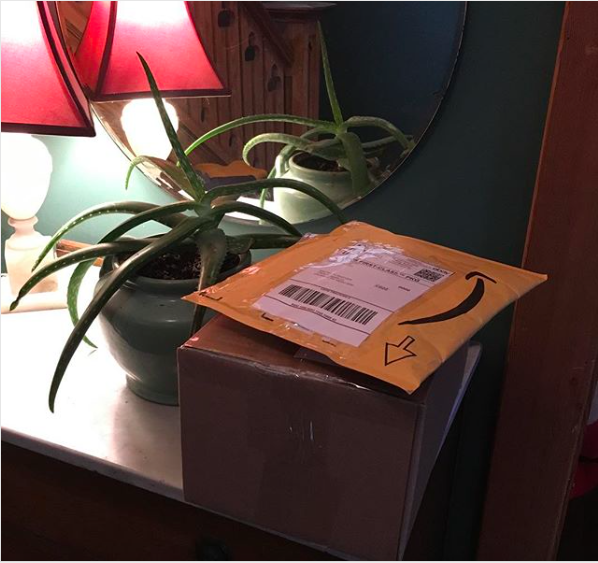 Our mechanic called yesterday afternoon to review all the things we're having fixed on our 2005 minivan. This included a non-functional seat belt switch for the air bag circuit. However, she suggested that I call a Honda dealership to investigate whether this repair would be covered under the original warranty as it's a safety issue. Unfortunately the dealership where we bought the car is no longer in business, so I left messages with a couple other ones. I got a call back, and after a few phone calls I got the good news that yes, Honda would pay to repair this issue. This saves us $238, which is always a "frugal thing."

I sold a pair of vintage boxing gloves and a Build-A-Bear Workshop outfit on eBay, and am also negotiating on a pair of 1965 Snoopy waterskis that I picked up at Goodwill awhile back. The buyer doesn't like the shipping cost, but they're solid wood and heavy which is out of my control.

I spent an hour or so raking leaves and doing general outdoor landscaping maintenance. Very few people hire this out in my neighborhood, which is a different story from where my parents live. I really didn't feel like exerting myself and getting dirty, but the sun was out, the driveway was empty due to car being at the mechanic and I told myself that sometimes "being an adult means doing things you don't want to do." Of course the hardest part was getting myself to start the chore, which ended up being benignly pleasant and satisfying in the end.

I walked to the grocery store and bought grocery staples without succumbing to any impulse purchases, I physically mailed my younger son's rent check as the money somehow didn't automatically come out of our account as it normally does, (and I talked to someone to let them know that I wouldn't be paying the $50 late fee as the problem is on their end) I put together a couple of new eBay listings and I'm using up a small bar of hotel soap that I brought home from dropping my son off at school last month.

I didn't buy a Lear Jet or a vulgar gold-plated apartment in the sky.
Now your turn. What frugal things have you been up to?
Katy Wolk-Stanley    
"Use it up, wear it out, make it do or do without."