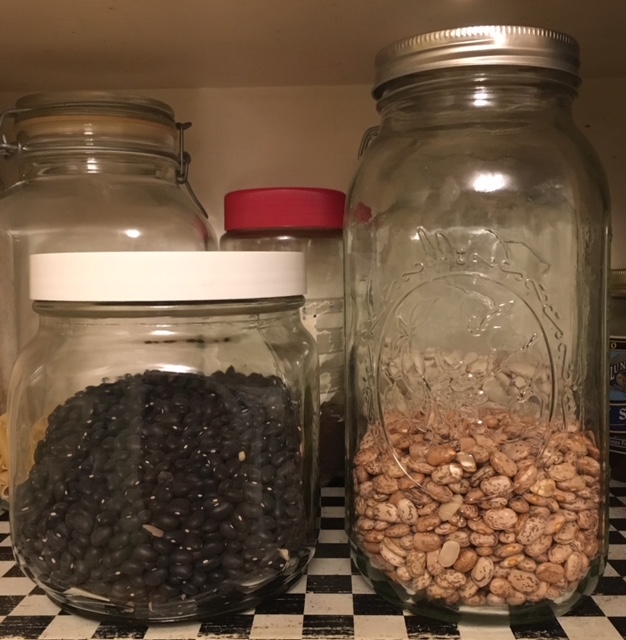 1. I threw some Dollar Tree pinto beans into the crockpot in a pointless desperate gesture to balance out having just spent thousands of dollars maintaining our 2005 minivan. I joked to the mechanic that I was going through the five stages of grief:
Denial – It couldn't possibly cost that much, this must be some kind of joke!

Anger – Nooooooooo!!!!!!!!!!

Bargaining – Hey there, friendly mechanic. Would you like to trade good and services for some mushy pinto beans?

Depression – Will this nightmare never end? I think I need a nap.

Acceptance – I guess I'm just going to have to eat a lot of dried beans. Ooh look . . . my minivan suddenly drives much smoother now.
You know. Normal stuff that's part of regularly scheduled automobile maintenance.
2. I ate pinto beans for dinner.
Now your turn. What frugal things have you been up to?
Katy Wolk-Stanley    
"Use it up, wear it out, make it do or do without."