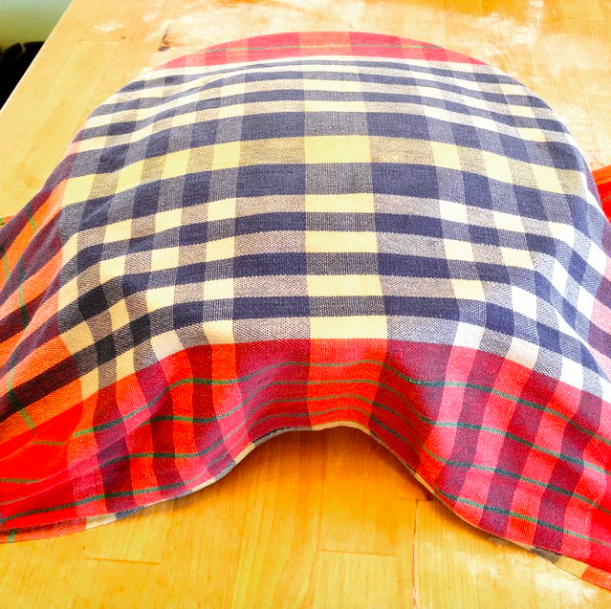 I'm taking advantage of some fun free offers today. These include a free Redbox movie using the code 5654UUUU, a free Russell Stover chocolate egg using a Fred Meyer e-coupon and snagging another $5 Amazon gift card from using Swagbucks.
I was craving bagels yesterday, but didn't really feel like driving the distance to buy them or spending any money. I went ahead and mixed up a batch of The Prudent Homemaker's recipe and had 16 bagels ready to eat within an hour-and-a-half of starting, which included down time. I didn't have any poppy seeds or sesame seeds on hand, so I sprinkled cornmeal on top for a nice crunchy extra. The only ingredients for bagels are flour, water, salt, yeast, sugar and an egg white. Very, very cheap to make! I substituted whole wheat pastry flour for half of the white flour, used a damp tea towel instead of plastic wrap and I saved the extra egg yolk to mix into today's scrambled eggs. I even had a box of cream cheese that I got for free last month from combining coupons and a sale!
Dinner last night was red lentil soup and toasted bagels. I'd thought that I didn't have any ginger root, but I unearthed a hunk from the freezer. Extremely cheap, filling and healthy! Tonight's dinner will be homemade pizza with diced pancetta that I picked up at The Grocery Outlet.
My son found a two-hour public transport pass on the sidewalk, and was able to take the bus home for free from his college classes. That's my boy!
I'm pretty sure that I haven't bought anything in 2015 except for food and toiletries.
Now your turn. What frugal things have you been up to?
Katy Wolk-Stanley
"Use it up, wear it out, make it do or do without."