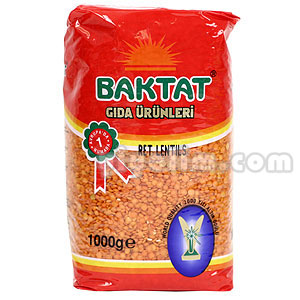 I've always liked lentil soup, but I've recently discovered that when the regular brown lentils are replaced with red lentils, the result is silky smooth and rather delicious. This discovery was prompted by one of my mother's guest cottage tenants who left behind a huge unopened bag of red lentils from an Indian grocery store. I was hesitant to bring it home, as such a big bag was just inviting a burden of "What am I supposed to do with all these lentils?" into my kitchen. But then I remembered that my step-mother Lindy had written a red lentil soup recipe into the blog comments awhile back. This soup has been such a hit at my house, that I finally used up the last of the lentils last night. (I think there had been five pounds!) and I now need to search out where there's an Indian grocery store in town.
Lindy and Katy's Red Lentil Soup:
Ingredients:
3 Tbsp oilve oil
1 onion
2 Tbsp chopped fresh ginger
1 tsp salt
1 heaping teaspoon curry powder
1-1/2 cup red lentils
6 cups chicken or vegetable broth
Cooking:
Heat the olive oil in a dutch oven style pan on the stovetop and add the chopped onion. Saute until translucent.
Add the salt, curry powder, ginger and the red lentils and stir for 30 seconds or so.
Add the stock and let simmer for approximately 30 minutes.
Blend the soup when the lentils have softened, either using an immersion blender or your blender.
This soup smells wonderful while cooking and heats up nicely as leftovers. Like any recipe, it can be tinkered with by adding extra veggies, or whatever appeals to you.
I think the soup cost less than 50¢ as the lentils were free, but even with store bought ingredients, this recipe can be a frugal ace in the hole without appearing like a cheap-o meal. Enjoy!
Katy Wolk-Stanley
"Use it up, wear it out, make it do or do without"