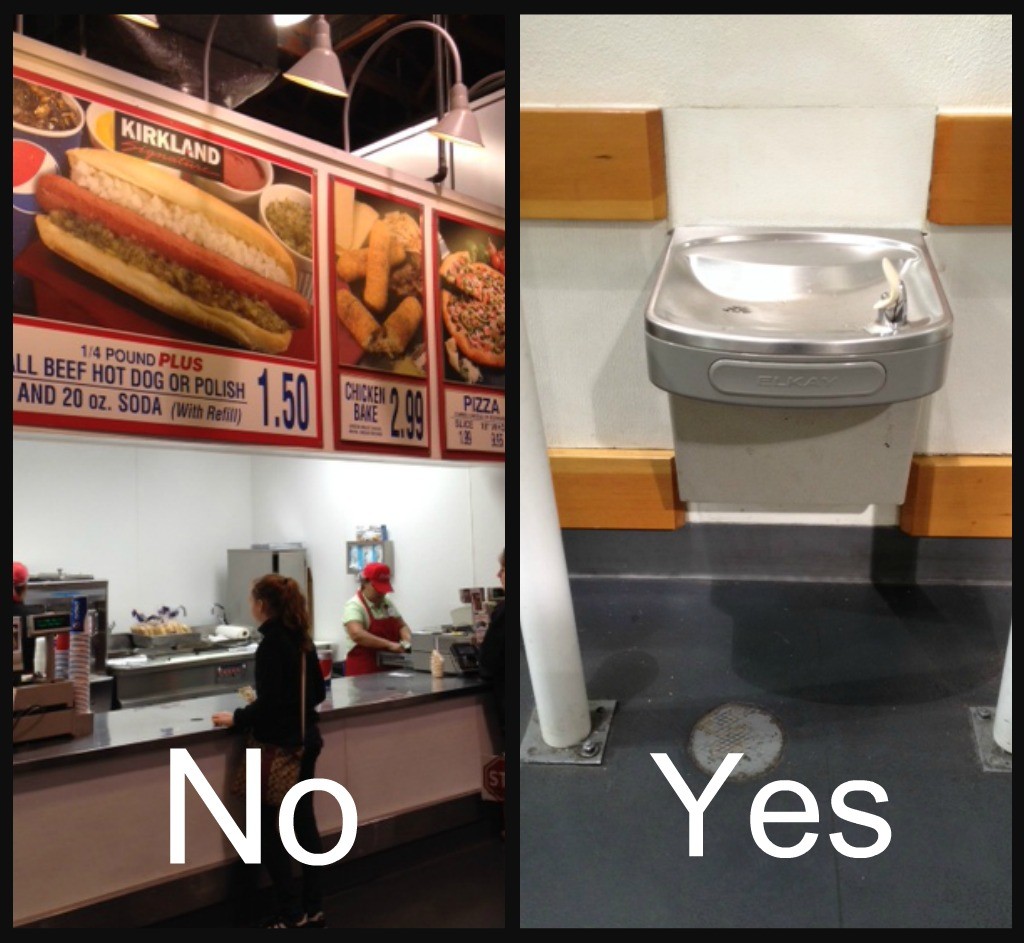 My husband and I try to gas up our minivan whenever we're at or near a Costco, as it's usually 30¢/gallon cheaper than the competition. But since Oregon is one of two states where it's illegal to pump your own gas, it's always the attendant who fills the tank. Unfortunately, the last guy who performed this task screwed the gas cap back on with the tether sticking out. We only discovered this when the "Check Engine Light" lit up and I dutifully drove it to the auto clinic. We were charged $60 for the inspection, which A) made me happy as there was nothing actually wrong with the car, but B) bummed me out as it was a stupid waste of money. However . . . because it was Costco, (a very ethical company) they gave me 0.0% flack about reimbursing me the $60. That's right, all I had to do was bring in the mechanic's paperwork, and they handed me three twenty dollar bills!
We had chicken thighs for dinner the last two nights, and I saved everyone's leftover bones. So tonight's dinner is . . . chicken noodle soup! Very delicious, and extremely satisfying on a drizzly February evening.
I had plans yesterday to go to breakfast with a neighbor and catch up on each other's lives. Unfortunately, I had too much stuff going on to make our date. So instead, this morning we cozied up on her porch to drink tea and chat our chattiness. It was nice to enjoy each other's company without the expense of hitting up a restaurant.
I am still on the hunt for big glass jars to store my bulk purchased oatmeal. I had the great idea to ask at the Costco food court, as sauerkraut usually comes in exactly the size jar I'm looking for; and who serves more sauerkraut than Costco? (Great idea, right?) I stood patiently in line and realized I was thirsty and started craving a root beer. I rarely drink soda, but I do enjoy a root beer the couples times per year when I indulge in a Costco Polish sausage. (Seriously, I'm like a Pavlovian dog, I go to the food cart and suddenly start salivating for a root beer!) However, I didn't really want to drink a soda, so I walked over to the drinking fountain and quenched my thirst. Frugally and healthfully. And by the way, their sauerkraut comes in plastic bags. 🙁
My husband was given a Fitbit for Christmas and was really enjoying tracking his activity and sleep. That is, until it popped off his wrist and became part of the great unknown. However, someone over at the The Non-Consumer Advocate Facebook group happened to mention that the Fitbit company will sometimes replace lost ones for free. So I went to their website and explained my husband's situation. And whattayaknow, they contacted my husband with the news that a brand-spanking-new fitbit was being be mailed out to him. (This time with a XL wristband.) Yay!!
Now your turn. What frugal things have you been up to? 
Katy Wolk-Stanley
"Use it up, wear it out, make it do or do without."