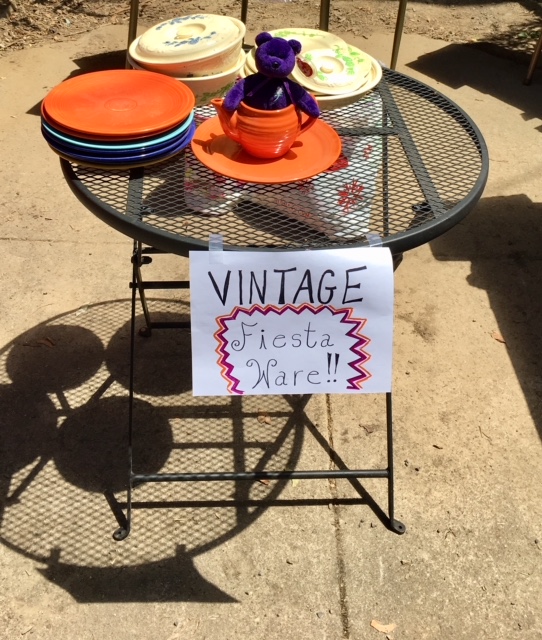 My son and I spent one night at my father and step mother's Mt. Hood cabin over the weekend. We don't have the cashola for official vacations this summer, but that doesn't mean that we can't enjoy the free resources that are available to us. (Even though we finally have just one in college at this point, I do need to make sure that we have enough money in the bank for Fall's tuition payment, as well as our regular expenses which currently include rent on two apartments and my husband's medical bills.)

We'll also be driving up to Seattle this weekend to visit with an old college buddy and enjoy a nice mini vacation. She lives in a lovely home in the Capitol Hill neighborhood, and I look forward to hanging out with her and scoping out the area.

These short trips dovetail into my work schedule, although my husband is too sadly too busy with his full-time schedule and volunteer commitments to accompany us. However, he's taking vacation time in late August, so we'll figure out some low/no cost vacation-y activities then.

I'll be helping my mother clean her guest cottage this afternoon as her tenants just left and new people arrive tomorrow. I'm not doing this as often as I have in years past, as this house rents for a minimum of 30 days, and she sold the one that was commercially zoned and thus could be rented for a few days at a time.

I'm arranging to sell a small stack of Fiestaware plates that my mother had brought by for last week's garage sale. A few sold on the day, but I didn't want to donate them as I knew I could get decent money through a private sale. The buyer seems super enthused to come by, but I'll count these chickens after they hatch.

I work tomorrow and Wednesday and will prepare food to bring, I took my son to see the movie Isle of Dogs at a cheap second run theater, I'm using my backyard clothesline to air dry my laundry, I nabbed a perfectly small box from the neighbor's recycling for my eBay sales, I planted new lettuce seeds as we'd eaten through the last crop, I'm reading a library copy of This is Where You Belong: Finding Home Wherever You Are and my son and I washed our car by hand rather than take it through a car wash.

I didn't buy a Lear Jet or a vulgar gold plated apartment in the sky.
Now your turn. What frugal things have you been up to?
Katy Wolk-Stanley    
"Use it up, wear it out, make it do or do without."