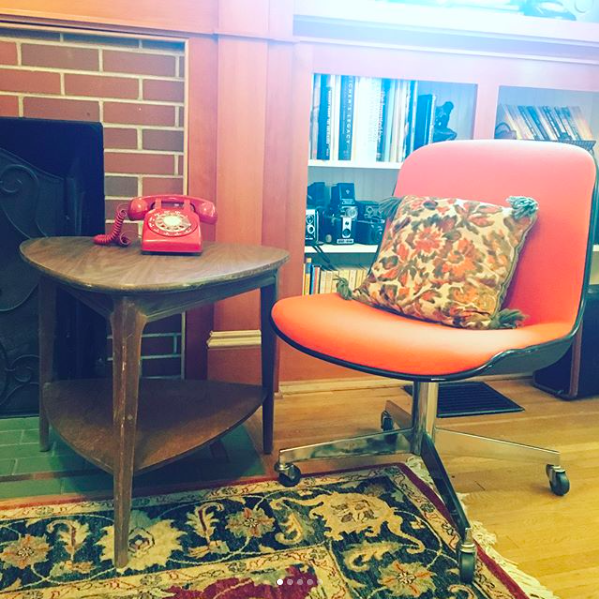 I got together with a former co-worker this morning. Instead of heading out to one of the cute coffee shops in my neighborhood, I suggested that we enjoy our coffee and nibbles at my house, as my furnished front porch is perfectly breezy in the mornings. It really is the idyllic go-to spot for the early hours of the day.

Both of us are attempting to live within a strict budget, (she's a musician as well as an RN) and in the end we agreed that my private and comfy front porch hands down beats any loud and pricey cafe. No sacrifice here!

I participated in a two-hour consumer opinion panel and received $125 as compensation. Plus they plied us with snacks and drinks, which to no surprise . . . I thoroughly enjoyed.

I went out of my routine and shopped at Winco, which is a local employee owned grocery store chain. They are famously cheap, but I've fallen out of the habit of shopping there as I'm walking distance from a Fred Meyer/Kroger. However, it was a good reminder that there is money to be saved when I put in the extra effort.

I stopped by the main Portland Goodwill to see if I could get customers to share their finds for my Instagram account. (Click HERE to see the post!) I was provided with $5 Goodwill gift cards for bribery payment and was finally able to convince enough participants to complete my post. (You'd be surprised how many people aren't tempted by gift cards.) I wasn't looking to buy anything for myself, but was unable to walk away from an adorable midcentury end table priced at just $14.99.

I didn't buy a Lear Jet or a 

вульгарная позолоченная квартира в небе

.
Now your turn. What frugal things have you been up to?
Katy Wolk-Stanley    
"Use it up, wear it out, make it do or do without."