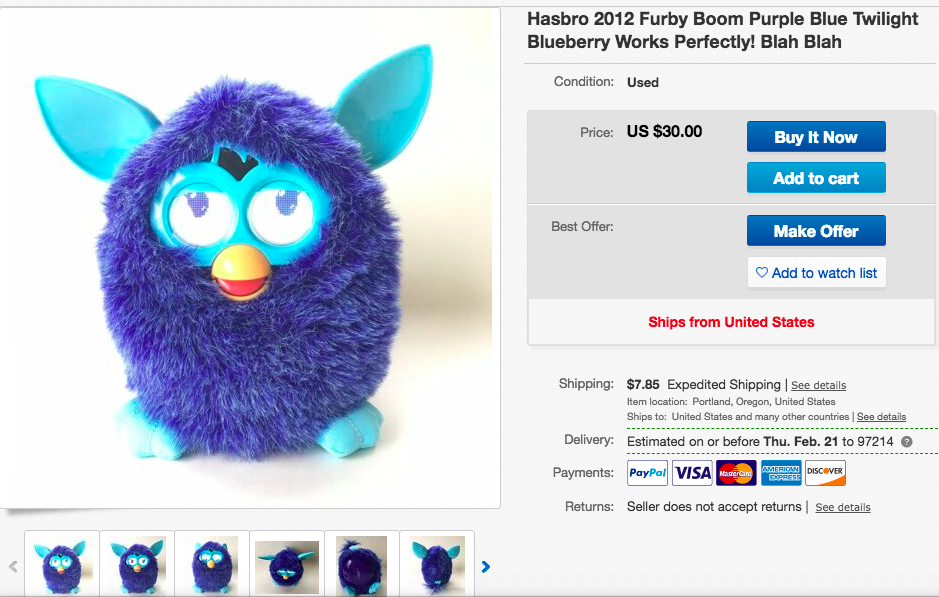 I sold a vintage Griswold popover pan on eBay, as well as a pair of Nike sample shoes. (Nike is a local company for us Oregonians, so speciality items hit the thrift shops pretty frequently.) I also renewed a couple of Facebook Marketplace listings, although I doubt that they'll sell anytime soon as they're warm weather items. (A bike, a lawn mower and bike rack.) I worked a 12-hour hospital shift and have two more scheduled this week, although one is just a mandatory on-call shift.

I was able to transfer a couple thousand dollars into my son's college account, as the next payment is due at the beginning of April, which is just around the corner. March is a five-paycheck month, as my husband and I get paid on alternate Fridays. I cherish these months.

I picked up a few more items to sell on eBay, including some Pyrex ware, a vintage handmade cribbage board, a Furby and a set of educational anatomy flash cards. I'm trying to only sell things I can make at least $20 from. Plus I only want to spend a couple of bucks on anything that I buy for resale. Not smart to spend $30 to make $50 or $2 to make $8.

I arranged for a review copy of Gretchen Rubin's latest book, as well as an extra for a blog giveaway. It's called Outer Order, Inner Calm, and I'm more than a little excited to dive into it, as Gretchen's writing is always in depth yet focused and concise. I know the book will provide both inspiration and researched backed data. A lethal combination!

I got a free 6-pack of McNuggets as our NBA team scored over 100 points, I brought leftover beef stew to work even though SOMEONE HAD PICKED OUT ALL THE BEEF CHUNKS, I took my son to Dollar Tree to pick up notebooks and coconut oil and didn't succumb to any impulse purchases, (a Herculean feat!) I'm reading a library copy of Hooked: How to Build Habit-Forming Products by Nir Eyal, I sent out all my eBay items with second-hand packaging materials, I listened to the How to Money podcast while driving and I continue to wear thrifted clothing, sleep on thrifted sheets and sit on thrifted furniture.

I didn't buy a Lear Jet or a vulgar gold-plated apartment in the sky.
Now your turn. What frugal things have you been up to?
Katy Wolk-Stanley    
"Use it up, wear it out, make it do or do without."