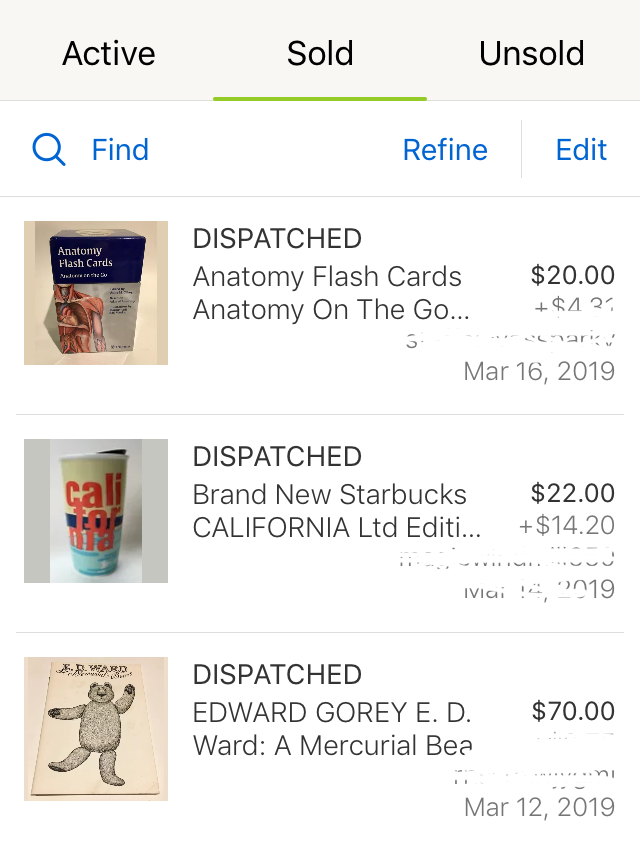 I sold a push reel lawn mower through Craigslist, as well as a set of educational flash cards, a signed Edward Gorey book and another Starbucks travel mug on eBay. (I thrifted three brand-new travel mugs last month.) I also sold a couple of vintage houseware items to a local shop. The lawnmower took months to sell, but I wasn't worried, as few Oregonians are in the market for a lawn mower in the middle of winter.

My husband brought home a large bag of nice clean bubble wrap from work, which makes me very happy as it otherwise goes into the garbage. I can't take it all as I only mail out 2-5 sales per week, but I can play a small role to keep plastics out of the landfill.

I turned off the furnace and opened the windows as Portland is enjoying a rare warm and sunny weekend. I hung some laundry on the clothesline and spent a hour or so relaxing on the front porch with a library copy of the book Maid. So well written!

I researched discounts for a dinner I'm being treated to by my mother, (10% AARP discount!) I packed leftovers for work lunches, I listed a couple of thrifted cast iron skillets on Facebook Marketplace and Craigslist, I returned library materials on time and I washed my sheets and immediately put them back on the bed as we don't own many sets of sheets. Much cheaper this way.

I didn't buy a Lear Jet or a vulgar gold-plated apartment in the sky.
Now your turn. What frugal things have you been up to?
Katy Wolk-Stanley    
"Use it up, wear it out, make it do or do without."