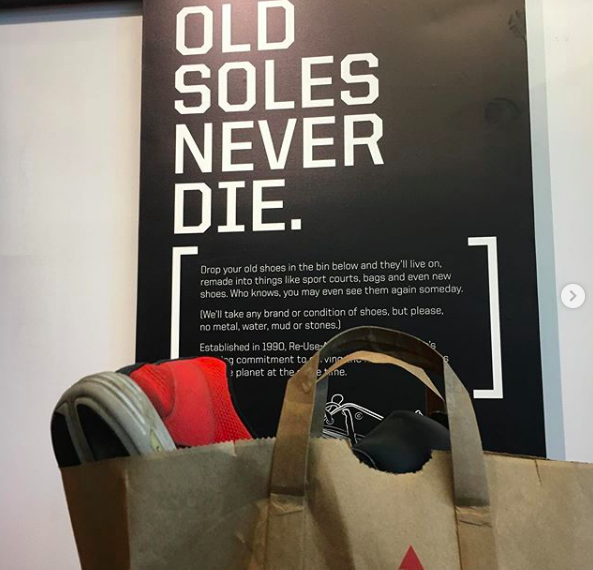 I sold a thrifted Starbucks green patio umbrella that I'd listed for sale back in the cretaceous age. It inhabited a sizable chunk of space and was one of those things that everyone was interested in, yet no one followed through on. (I just looked and 18!! people expressed interest in it before it actually sold!) In the end I profited an impressive $5, but at this point I was just happy to rid of it.

I did sell a $5 chair for $30 and have somebody who wants the buy the cute midcentury table that I refinished a few weeks ago. I try not to count my eggs before they hatch, but the potential buyer does seem serious. Crossing fingers. Saying a prayer. Summoning a demon.

Not that it's a "frugal thing," but selling the chair and the end table will help my living room to have less of the over-crowded "furniture showroom" aesthetic.

I ran a batch of errands in a specific area of town yesterday based on the used library store having a BOGO sale on hardbacks. My kids volunteered for the library's summer reading program back in elementary school, and each received $15 gift certificates at the end of the season. (Remember, my kids are now adults.) However, these gift certificates never expire, and we've been chipping away at them ever since. I picked up two books, which drained $1.50 from the certificates.

I also dropped off two pairs of spent sneakers at the Nike outlet store for their Re-Use-A-Shoe program which grinds up old shoes for playgrounds, tracks and such.

I then stopped by my father's house, as he and my step mother will be traveling through Italy for a few weeks. I hung out with my dad while he kneaded bread, weeded the garden and puttered around the house. I snipped a few more babies from his spider plant and enjoyed an afternoon snack.

Unsurprisingly, I stopped into his neighborhood Goodwill store, where I snagged a new looking Patagonia wheelie convertible backpack which I may actually keep. I paid $12.99, but will probably list it on eBay at some point as they sell for $100 and up!

I washed my car in the driveway, I cooked up a big batch of black beans in my Instant Pot, I put out the word for Starbucks travel mug lids and got one from my friend Lise, I walked a couple things to the consignment shop and got $6 in store credit. (Whee!) I made sure to bring my own tap water with me while out and about and I picked up the bulk ingredients to mix up a knock-off version of Trader Joe's Everything But The Bagel.

I used the consignment store credit to get a 15-pack of plastic hangers for my clothesline, as well as a component piece that adds an extra vertical level to my son's specific bookshelf. I've only found the pieces once before, so I snapped this one up.

I didn't buy a Lear Jet or a vulgar gold-plated apartment in the sky.
Now your turn. What frugal things have you been up to?
Katy Wolk-Stanley    
"Use it up, wear it out, make it do or do without."