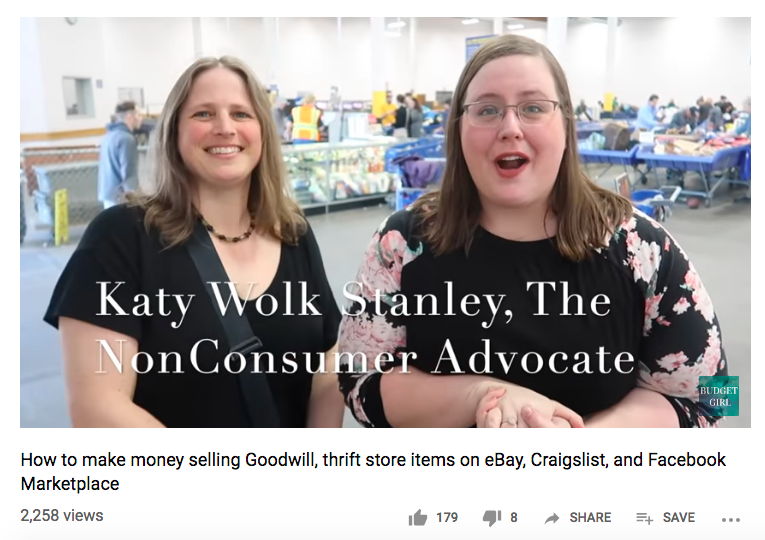 My daughter and I are sorting through her immense amount of stuff, and we're being very deliberate with how everything is distributed. (Seriously, she has so much stuff!) Anything Japanese goes to the local Japanese language immersion program, a few things are listed on eBay, clothing is donated to Goodwill and special items are being gifted to her friends. The goal is to transition her childhood bedroom into a studio apartment of sorts, which requires some ruthless decision making. She'll get her own apartment at some point, but we're happy to have her at home for now.

I also went through a bit of my son's stuff and donated his expensive martial arts outfit back to his old studio. There's no reason for it to take up precious space in our home when it no longer even fits! My sister jokes about how there's an inverse relationship with how much you spend on martial arts supplies and how interested your kid is in the classes. But really, this could apply to all kid activities.

I'm giving my couch one last chance after having been peed on by a certain cat a few weeks ago. (Hyena, it was Hyena!) I literally poured the enzymatic cleaner onto the cushions in the desperate hope that it'll soak as deep as the urine. I'll then spray the heck out of them with a power washer once the solution had a chance to eat away at the offending nastiness. Portland is forecast for multiple days of rare hot and sunny weather which should dry out the thick cushions. It's definitely a last ditch effort to save this miserable couch. I could buy a new (to me) couch, but the last thing I want to do is to repeat this buy-couch-ruin-couch cycle.

For those worrying about our two cats, they've been pronounced healthy and currently enjoy a luxurious numbers of litter boxes which are liberally sprinkled throughout the house. Specifically right next to the couch. So gross.

I'll understand if you prefer to stand when visiting our home.

Sarah from Go Budget Girl published her YouTube video of us "Treasure Ranger-ing" at the Goodwill outlet bins. The audio at the beginning is clanky, but if you can power through the first few minutes it's worth the effort. The video is part one of two, the second of which will air on Thursday.

Click HERE to watch the video!

My husband fixed a dresser drawer which had split, I walked to Fred Meyer for lettuce and bought nothing more than lettuce, (so challenging as it was after dinner and the ice cream aisle was whispering my name) I proposed more freelance article ideas, I reached out to a high end store about buying one of my gorgeous thrifted mirrors, I'm planning a Seattle mini-break, complete with free housing, (thanks, Lisa!) and I picked up various lovely bread items at the Dollar Tree.

I didn't buy a Lear Jet or a vulgar gold-plated apartment in the sky.
Now your turn. What frugal things have you been up to?
Katy Wolk-Stanley    
"Use it up, wear it out, make it do or do without."