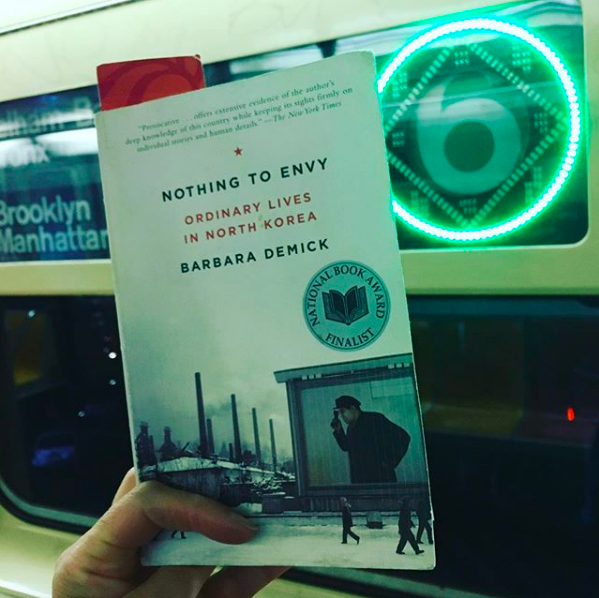 I continue to visit my sister in New York City, and as such my income opportunities are down to almost nothing. I'm not interested in sourcing inventory to sell as it would be a pain in the tuchus to get stuff back to Portland. However, I did sell a few eBay items including a set of free-box mugs, a "One-Piece" T-shirt and an antique wooden bed knob that I found at the bottom of a Goodwill Outlet bin. I set my handling time to three weeks, so I won't get penalized by eBay for any delay in shipping.

I was invited tomy friend Pam's house for dinner, and when I asked what I could bring I was hit with the answer to "just bring yourself." My plan had been to pick up something nibbly, but my day got away from me and then I wasn't in an area that was conducive to grabbing a nice bottle of wine. However, there was a bodega (corner store) close to her Brooklyn house, so I wandered around a bit and grabbed a $1.25 roll of Scott toilet paper. Why toilet paper? Well, I figured if I was bringing something crappy it might as well be as practical as possible. Luckily, she shares my sense of humor and thought it was funny. Because, hey . . .  who couldn't use an extra roll of toilet paper?

We enjoyed a few hours together and even though our friendship harks back to the late 1980s/early 1990s when my husband and I lived in New York, it was like no time had passed.

I'm reading my niece's copy of

Barbara Demick's Nothing To Lose: Ordinary Lives in North Korea,

which is an utterly fascinating book about everyday lives of North Korean citizens. Based on countless interviews with North Korean defectors, the details are gripping and give an inside perspective to the struggles of this proud nation.

I highly recommend that you put this book on hold at the library!

I've been helping my sister to ready her high school earth science classroom. This involves endless errands such as visiting the Department of Education office in downtown Brooklyn, Staples office supply trips to take advantage of back-to-school sales, (composition books for just 50¢!) cleaning and organizing her third floor classroom, ("Sorry, but the elevator isn't working today") and picking up bizarrely heavy geological samples from Baruch College and then dropping off others at Lehman College. This may not be the typical New York City trip filled with Broadway shows, afternoons wandering throughThe Guggenheim and sumptuous restaurant meals, but it sure is cheaper!

I didn't buy a Lear Jet and I won't be visiting any vulgar gold-plated apartments in the city.
Now your turn. What frugal things have you been up to?
Katy Wolk-Stanley    
"Use it up, wear it out, make it do or do without."
Click HERE to follow The Non-Consumer Advocate on Twitter.
Click HERE to follow The Non-Consumer Advocate on Instagram.
Click HERE to join The Non-Consumer Advocate Facebook group.
Click HERE to follow The Non-Consumer Advocate on Pinterest.
Disclosure: The eBay links are affiliate links, which means that I earn a small percentage from any purchases you make through eBay within a few days of clicking on my link. This costs nothing extra to you.