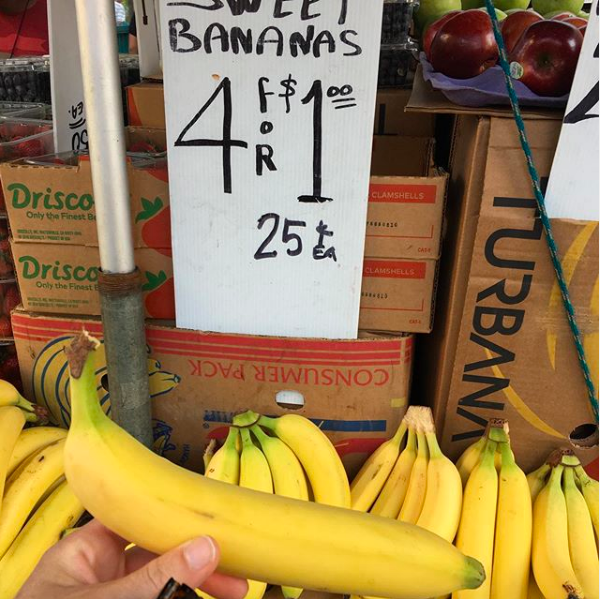 I'm in New York visiting with my sister and her kids for a couple of weeks, so my side hustle opportunities are a bit diminished. (I did switch my eBay listings to a three week handling time so I can continue to sell.) Not too much is flying off the shelves at the moment, although I did sell a Dr Doom Funko Pop bobble head for $65, which is not too shabby considering that it was jumbled inside a large $4.99 bag of collectible figures.

My niece and I collected free magazines from a nearby business for collaging, and I set aside a small stack of vintage Modeltec magazines and quickly listed them on eBay. I'll delete the listing if they don't sell before I'm scheduled to fly back to Oregon as I don't relish lugging heavy stuff through the airport, but I figure I might as well attempt to squeeze a few dollars out of this trip.

I accompanied my sister and niece into the city yesterday to pick out school supplies and a new pair of shoes. We hit Muji, Staples and Dick Blick for school supplies; and then Marshall's, Modell's and Designer Shoe Warehouse for sneakers. I rarely shop at traditional stores, so I felt like a visiting alien.

"Beep boop . . . take me to your sneakers."

I did force them to go into the Goodwill thrift shop on 14th Street, and ended up buying myself a pair of like-new Uniqlo jeans. Unfortunately they ended up fitting incorrectly around my lumpy belly, so I handed them over to my un-lumpy sister as a hostess gift. I should have tried them on in the store, but I was feeling lazy.

Rookie mistake!

My son and I went into the city together on Tuesday and wandered around a bit after we hit a guitar shop that he'd been wanting to visit. We passed the Museum at FIT (Fashion Institute of Technology) and stopped in as A) It was free, B) We both like Project Runway and C) It was free. (Have I mentioned that it was free?)

Their current exhibit is titled Minimalism/Maximalism and is a very interesting examination of the ebb and flow of fashion, and how the minimalism and maximalism aesthetics relate to one another. A reflection and reaction to culture and era. What is considered luxury is largely perceived, which is an interesting notion to mull over.

It's a small exhibit, and worth stopping into, but not to make an entire day of.

I've been carrying my thrifted HydroFlask water bottle in my purse, I've picked up five pennies and a dime, my sister and I split entrees at two different restaurants, my friend Jennifer gave me a Carolina Herrera purse to sell, I've been taking the subway and walking for transportation and I staved off hunger with a 25¢ banana from a 23rd Street vendor.

I didn't buy a Lear Jet and I won't be visiting any vulgar gold-plated apartments in the city.
Now your turn. What frugal things have you been up to?
Katy Wolk-Stanley    
"Use it up, wear it out, make it do or do without."
Click HERE to follow The Non-Consumer Advocate on Twitter.
Click HERE to follow The Non-Consumer Advocate on Instagram.
Click HERE to join The Non-Consumer Advocate Facebook group.
Click HERE to follow The Non-Consumer Advocate on Pinterest.
Disclosure: The eBay link is an affiliate link, which means that I earn a small percentage from any purchases you make through eBay within a few days of clicking on my link. This costs nothing extra to you.