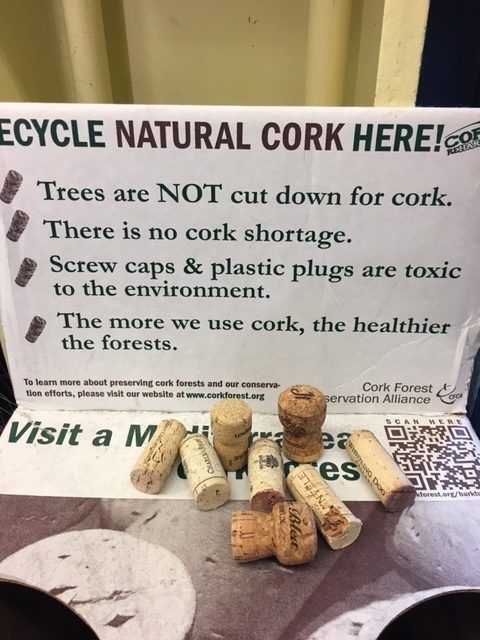 I didn't sell much over the past week, which I owe to having been out of town, (so no sourcing) plus the random whims of the world. I did sell a vintage basket and some hangers through Facebook Marketplace, as well as a box of programmable DVDs through eBay. Seriously, that's it! However, I did post a few new things on eBay which'll pay off in the long term.

It's not uncommon to doubt the stuff I've bought to resell only to later enjoy a rush of sales. Essentially, I just list it and forget it. Traditional retailers don't expect to sell the entire contents of their brick and mortar stores on a daily basis, so why would I?

I went out to lunch with an old co-worker yesterday and hit up the nearby suburban Goodwill afterwards. It's one of my favorites as it never seems picked over, and I don't think I've ever walked out empty handed.

I bought:

– A couple dozen velvet hangers.
– An antique "sun and moon" Roseville planter.
– A Fiestaware mini disc pitcher.
– An ornately carved antique doll chair.

The total cost was $15!

I replaced all my bedroom hangers with those skinny velvet ones that take up waaaay less closet space. The total cost was a mere $18, as I was able to source them for $2.99 per dozen(ish) from two trips to Goodwill. I like the classic look of the wooden ones, but my husband and I share an non-updated 1914 closet and there's no room for such frippery form over function.

I sold the wooden hangers through Facebook Marketplace and put the plastic ones up on my Buy Nothing Group to keep them in circulation.

Once I decide to get rid of something I tend to do it immediately. Not only does it keep my house from becoming cluttered, but it means that I can take the time to be extremely deliberate with how I rehome each item. This would be overwhelming if it was a huge pile of stuff, but it becomes possible when it's just a few things per week.

I dropped off a handful of wine corks for recycling, I slipped a book into a Little Free Library, I was gifted a Soda Stream CO2 canister through my Buy Nothing Group, I removed some cool industrial-style drawer pulls from a junked desk, I refurbished a free cast iron skillet and I finished a library copy of Tara Westover's gripping book Educated.

I didn't buy a Lear Jet or a vulgar gold-plated apartment in the sky.
Now your turn. What frugal things have you been up to?
Katy Wolk-Stanley    
"Use it up, wear it out, make it do or do without."
Click HERE to follow The Non-Consumer Advocate on Twitter.
Click HERE to follow The Non-Consumer Advocate on Instagram.
Click HERE to join The Non-Consumer Advocate Facebook group.
Click HERE to follow The Non-Consumer Advocate on Pinterest.
Disclosure: The eBay link is an affiliate link, which means that I would earn a small percentage from any purchases you make through eBay within a few days of clicking on my link. This costs nothing extra to you.